Summer Color Collection
Beauty sizzles with the sun-drenched shades of summer.
Perfect glow-togethers!
Beauty essentials for a sun-kissed glow to-go.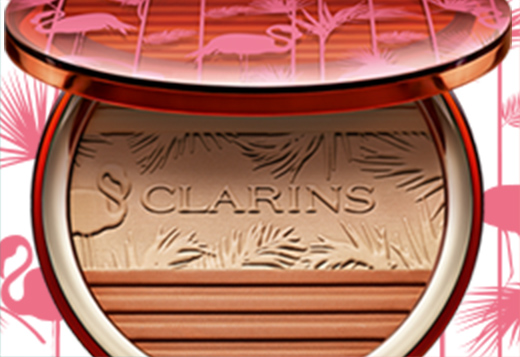 Flip for sunshine!
Flamingo and tropical leaf-embossed Bronzing Compact warms the complexion with a sun-kissed look of summer. You control the glow—from a touch of tan to très bronzé.
Lash fantasy!
Flirt with the best. Clarins' best-selling Supra Volume Mascara visibly transforms the teensiest lashes into sweeping beauties—for a big, bold, magnified effect.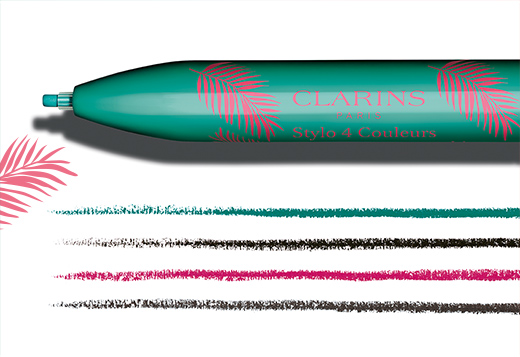 Beach-chic lining for lips and eyes.
Clarins' all-in-one lining pen contains 4 retractable colors: 3 for eyes (Black, Emerald and Plum); and 1 for lips (Pink)—so you can shape and define eyes and lips in a click. Pop it into your beach tote for the easiest lining under the sun.
Haute lips!
Instant Light Lip Comfort Oils—with organic Hazelnut and Jojoba oils—transform lips from dry and damaged, to plump and luscious, while adding a pop of sparkling color.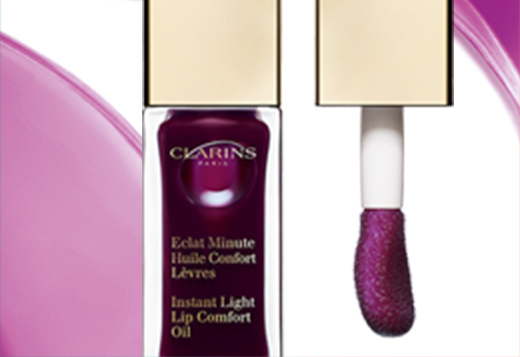 NEW Blackberry
Hydrates, soothes and color-shines lips the natural way—with nourishing organic Açai Berry oil, a tint of plum, and a yummy blackcurrant scent. Sheer brilliance!