Booster Energy
Highly concentrated formula added to your daily face care to minimize signs of fatigue and revive radiance.
Use
Mix 3-5 drops with your Clarins face care.
0.5 Fl. Oz.
Product details

Results

Ingredients

How to Use
Fatigued skin? Late nights, a hectic lifestyle, jet lag, dieting, chasing after kids—when life takes a toll on your skin, give it a tailor-made beauty boost! Booster Energy helps tired skin survive these daily stresses. Its unique formula is enriched with Ginseng extract, a legendary Chinese plant known for its stimulating properties. Just 3-5 drops, mixed with your Clarins face care, gets skin back on track when you need it the most. Use it for a day, a week, a month—any time your skin needs a boost.

Do not use alone. Must be mixed with another face product.
Revives radiance
Tones and re-energizes
Minimizes signs of fatigue
83% of women say that a few drops deliver a big energy boost.*
*Satisfaction test - 111 women - 4 weeks.
Ingredients*:
AQUA/WATER/EAU, PROPYLENE GLYCOL, BUTYLENE GLYCOL, TRITICUM VULGARE (WHEAT) PROTEIN, PANAX GINSENG ROOT EXTRACT, PHENOXYETHANOL, ACETYL TETRAPEPTIDE-2, DEXTRAN, [V2957A]
*For informational purposes only. Every ingredient list is specific to an individual product reference. All formulas are subject to change. While we endeavor to keep this ingredient list accurate, we cannot guaranty that it is reliable, up-to-date, or error-free. Please also refer to the ingredient list on the product's outer packaging for a complete, accurate, and up-to-date list.
Mix it in to recharge your skin.
In the palm of your clean hand, blend 3 to 5 drops of Booster Energy with your Clarins moisturizer, mask, serum or foundation.
Blend until smooth before applying.
Use it for a day, a week, a month… anytime your skin needs a boost.
WARNING: This highly concentrated formula MUST be MIXED with a face care product, following instructions for use. Do not use alone. Do not use more than the recommended amount.

Add a Boost
to Your Day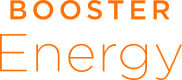 THE BOOSTER FOR FATIGUED SKIN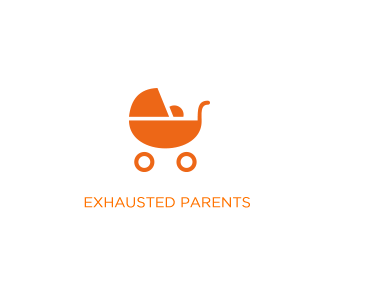 DID YOU KNOW?
Skin cells need energy to function. Cell renewal and collagen fiber production depend on it.
When a hectic lifestyle causes cell metabolism to slow down, vital energy is lost
and skin appears dull and fatigued.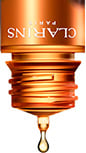 Visible Results
For 83% of women
a few drops delivers a big energy boost.*
After 1 week**

Skin appears
more toned.

More radiant
complexion.
After 4 weeks**

Features
look rested.

Skin is visibly
more radiant.
*Satisfaction test, 111 women, 4 weeks.
**Satisfaction test, 111 women.