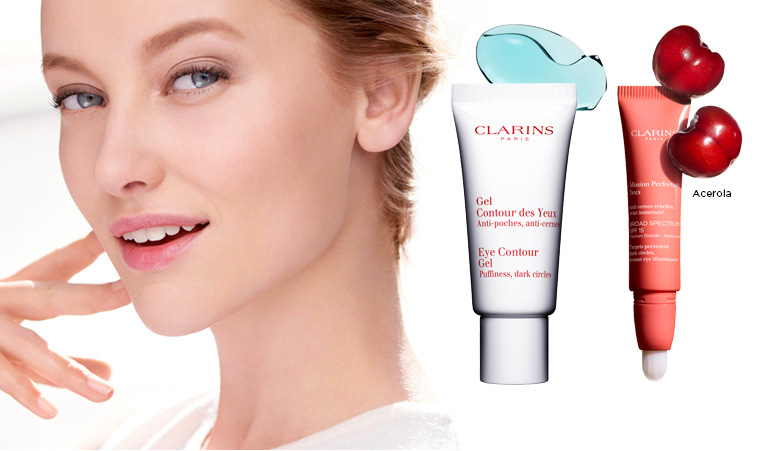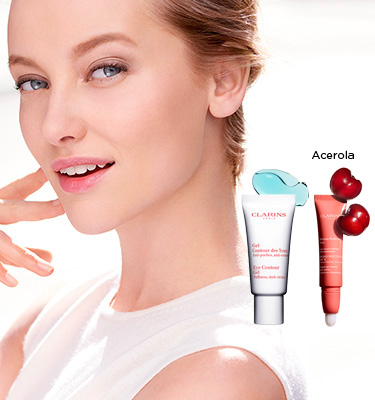 See yourself through fresh eyes.
Discover eye care dos and how-tos that help fend-off the look of dark circles, fight under eye puffiness and visibly reduce the look of wrinkles, even deep ones.
What to know to reach your beauty goal:
DID YOU KNOW?
0.35 mm: This is the thickness of the skin around your eyes.
That's 3-5 times thinner than the skin on the rest of your face.
Find your age-appropriate eye care.
From
Age 30
Fight early lines
& wrinkles
Brighten and Fight
Signs of Stress + Fatigue
with Multi-Active Eye Cream.
Multi-Active Eye
$46.00
SHOP NOW
From
Age 40
Target wrinkles
& firmness
From
Age 50
Zero in on deep wrinkles
Visibly smooth wrinkles and reduce the look of crow's feet, puffiness and dark circles.
Total Eye Concentrate
$85.00
Harungana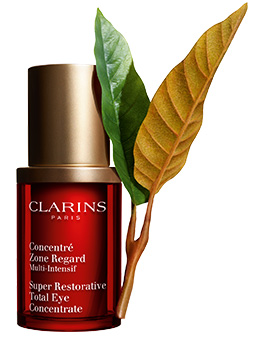 BEAUTY TIPS
Eye Care 101
Q1.
What's the best way to apply eye care?
The skin around your eyes is the most fragile skin of all, so handle with care by using the Clarins Touch Method for Eyes.
First, warm the eye care between your fingertips; then press underneath eyes moving from inner to outer corners. Repeat on brow bone, moving from inner to outer corners. Never pull, tug or stretch the skin. Apply morning and evening.
WATCH THE VIDEO
Q2.
Can contact lens wearers use eye care treatments?
All Clarins eye formulas are suitable for contact lens wearers—even those with sensitive eyes.
Q3.
Does sitting in front of a computer screen cause wrinkles?
Squinting from computer screen glare and reading small type, or frowning while concentrating, can lead to premature wrinkles, crow's feet and furrows—as well as puffiness resulting from eye strain and fatigue.

Adjust your screen's brightness so it's easier on your eyes, take a break every 20 minutes, and don't forget to smile—it's a great way to release tension all over your face. Be sure to reapplying your Clarins eye care while you work.