The Kooples x Clarins, a commitment to beauty — one that brought this year's most surprising and desirable Kooples collection — the very essence of Parisian style.
Shared Savoir-Faire
Clarins and The Kooples are two exciting and passionate brands. Two ambassadors of that distinctive French touch, all around the world.
Now, combining the strengths and values that have made them stand out, they've relooked the cult-favorite Clarins Lip Comfort Oil to create an edgy new duo – the latest it couple – that styles lips in two limited edition, rock-chic shades. Together, Clarins and The Kooples sign off on a bold new look and an iconic new chapter in the fashion-meets-beauty story.
Collector's Edition
A new pair of Lip Comfort Oils for a made-to-measure look. Wear them alone for a natural, ultra-glossy look, or over lipstick to heighten the shine.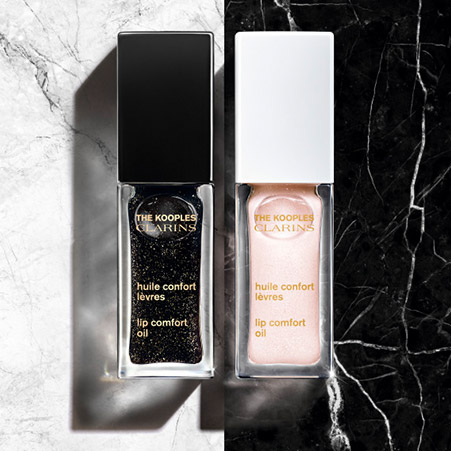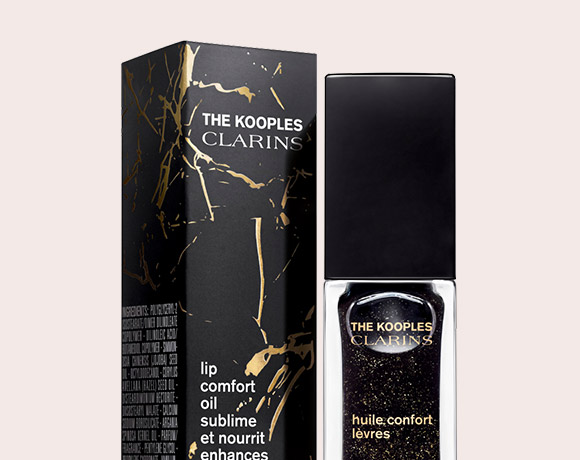 dark stone
dark stone is a little black dress, giving an edgy plum tint with a shimmery gold finish.
A Winning Formula
Oil, essential to Clarins' expertise.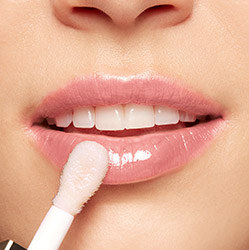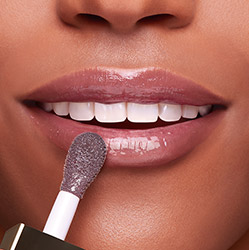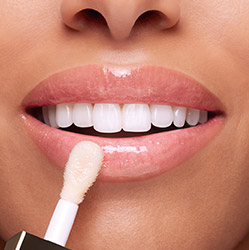 Masterpiece
Because the first products designed by Jacques Courtin-Clarins were face and body oils made from pure plant extracts, Clarins has a unique expertise which has pushed it to create an exclusive oil, a colorful elixir enriched with plant-derived active ingredients to nourish and beautify the lips: Lip Comfort Oil, which brings together subtle colors, the shine of a gloss, and the nutrition and comfort of an oil!
The Recipe for Success
Each bottle contains the Lip Comfort Oil's signature pure plant oil cocktail — organic hazelnut and jojoba — and an oil specific to each shade (organic Argan oil in dark stone and organic Coconut oil in light stone), both ready to nourish your lips with their natural benefits.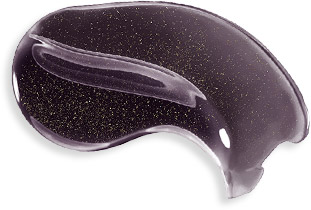 Ready to Wear
Plump, creamy, luxurious... Their texture is indulgent and their smell is delicious! Light and non-sticky, they nourish and calm the lips day after day.

Their luminous finish delighted 95% of women and their comfort wowed 90% of them.*
*Consumer test carried out by 91 women over 2 weeks, after application