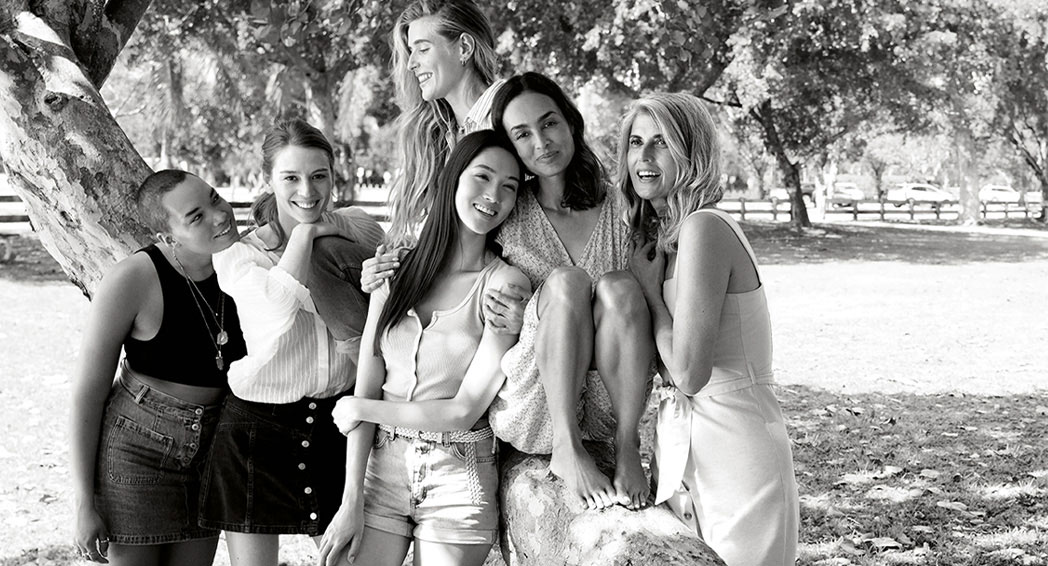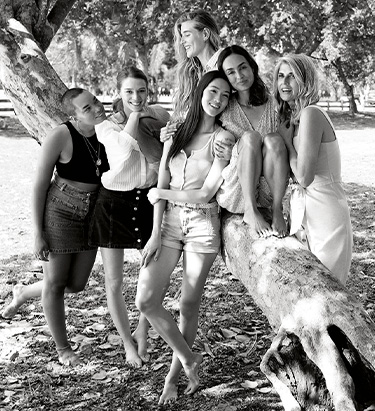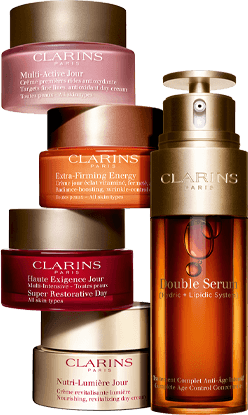 "Every age
is the happiest one."
Anti-Aging and Wrinkle Treatments

Clarins has been caring for your skin for over 60 years by developing plant-based formulas with the best anti-aging ingredients for each skin type, age, and beauty concern.
Revitalizing skincare for women in their

30s
Multi-Active
Multi-Active targets the early signs of skin aging, like fine lines and wrinkles, and the effects of daytime stress. This multi-tasking range visibly smoothes and boosts radiance, so skin glows. Powered by Teasel extract, our Multi-Active formulas work day and night to nourish, revitalize, and reveal your skin's natural radiance.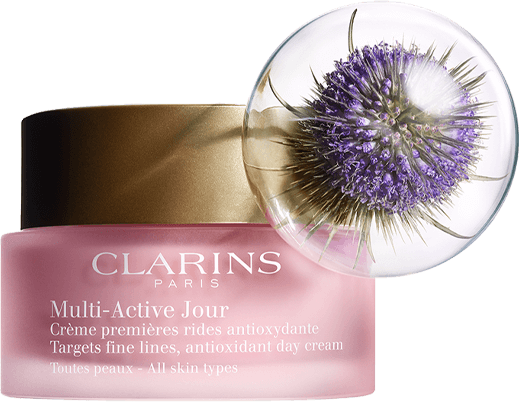 Teasel
Multi-Active Day Cream
Visibly minimizes fine lines
Boosts radiance
Hydrates and smoothes
Contains Clarins' Anti-Pollution Complex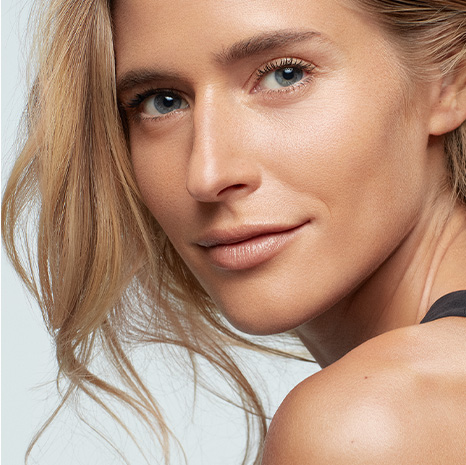 Maribel Koucke
Surfer & Globe Trotter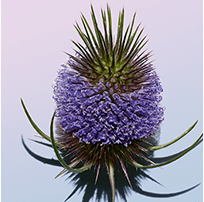 Teasel
Teasel extract revitalizes skin.
Complete anti-aging for women over 40
Extra-Firming
Day after day, skin appears smoother and more youthful-looking thanks to the visible lifting effect of our Extra-Firming range. Formulated with extracts of Organic Mitracarpus and Kangaroo Flower, our anti-aging Extra-Firming Day Cream and Extra-Firming Night Cream visibly minimize wrinkles and leave skin looking supple and smooth. Pair with our Extra-Firming Phyto-Serum or Double Serum for complete age-defying results.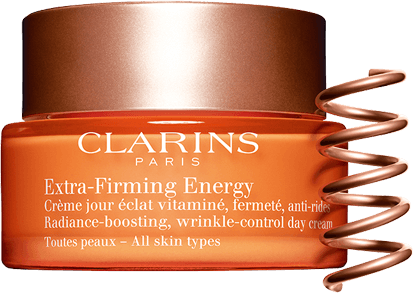 Extra-Firming Day Cream
Visibly firms and lifts
Smoothes the look of lines and wrinkles
Boosts skin's radiance
Contains Clarins' Anti-Pollution Complex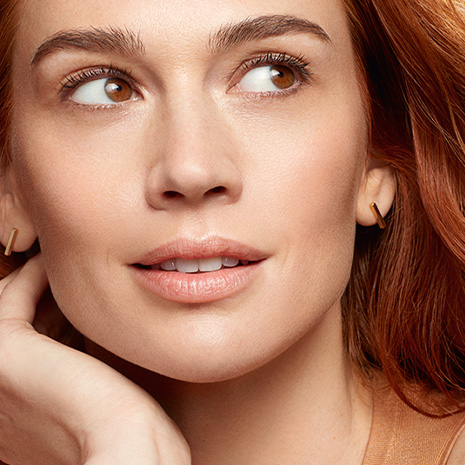 Monica Vaughan
Passionate business-owner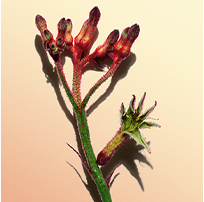 Kangaroo Flower
Kangaroo Flower extract visibly firms, lifts, and smoothes.
Intensive replenishing for 50 and over
Super Restorative
Clarins Super Restorative range targets visible signs of aging caused by natural hormonal changes: loss of density, skin slackening, deep wrinkles, and age spots. Enriched with Organic Harungana extract, our Super Restorative Day and Night Creams deliver complete replenishing action and anti-wrinkle properties to restore a healthy-looking vitality to mature skin.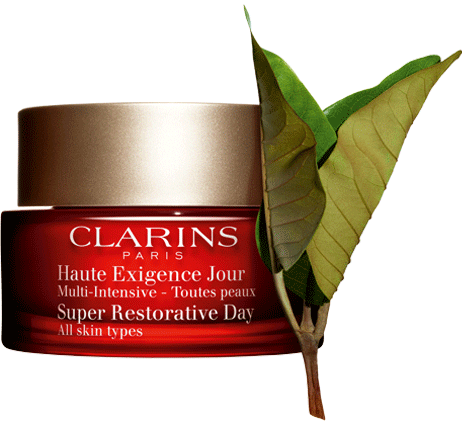 Harungana
Super Restorative Day Cream
Visibly lifts and smoothes
Visibly replenishes and plumps
Minimizes the look of age spots and deep wrinkles
Nourishes and hydrates
Contains Clarins' Anti-Pollution Complex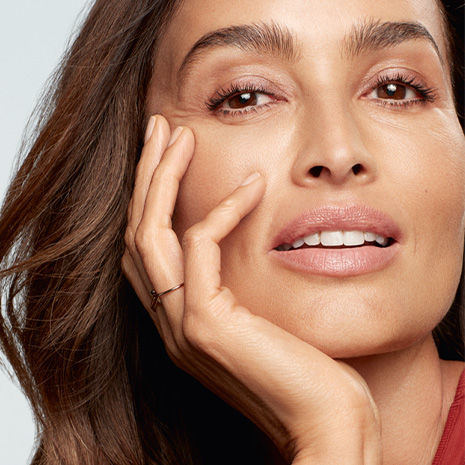 Leticia Herrera
Food & lifestyle expert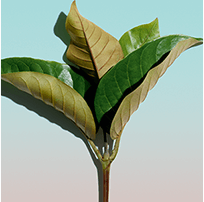 Harungana
Organic Harungana extract visibly replenishes to restore the look of density.
For skin over 60 that is more fragile due to aging
Nutri-Lumière
Clarins Nutri-Lumière range is enriched with a powerful duo of anti-aging ingredients from the Horse Chestnut Tree that act on the micronutrient network to restore the look of luminosity to undernourished skin. Nutri-Lumière Day and Night Creams deeply nourish mature, nutrient-depleted skin so it is visibly revitalized and luminous again.
Nutri-Lumière Day Cream
Nourishes and restores vitality to mature skin
Visibly lifts and smoothes slackened skin
Minimizes the look of deep wrinkles and age spots
Hydrates and softens
Contains Clarins' Anti-Pollution Complex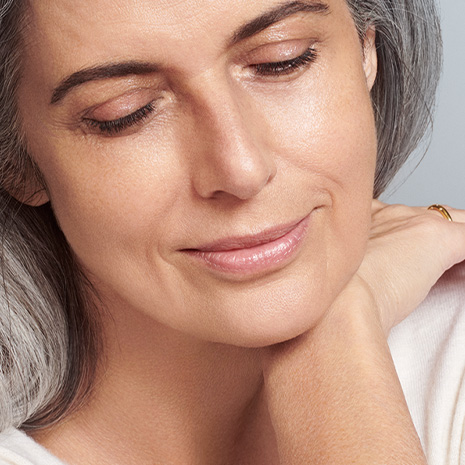 Claudia Maria
Fencer & challenge-seeker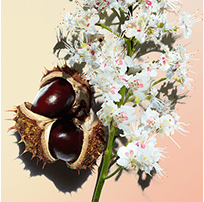 Horse
Chestnut

Horse Chestnut flower and escin help nourish and revive radiance.
3 steps to maximize your moisturizer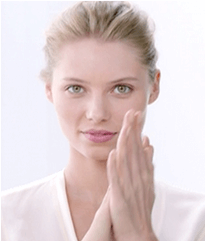 1
3 seconds
Warm Bring product to skin temperature by warming between palms, so that your skin accepts it instantly.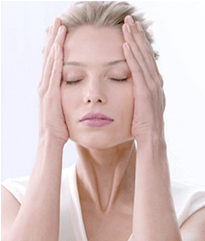 2
8 seconds
Apply Use the natural weight of your hands to distribute the product evenly over your face and neck.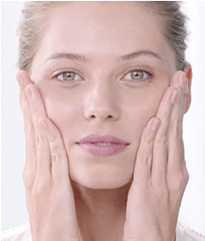 3
16 seconds
Drain Use Clarins' Draining Pressure Method to enhance circulation, revive radiance and promote healthy looking skin. Repeat: 3 times on the cheeks, 3 times on the forehead, 5 times on the neck and décolleté.
Questions?
Our experts have the answers.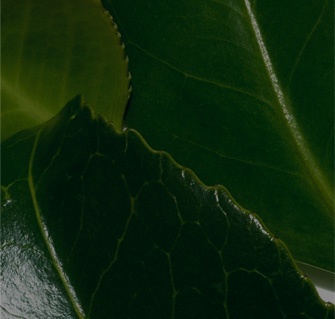 Beauty Consultation
Your personalized skincare routine is just a few swipes away.