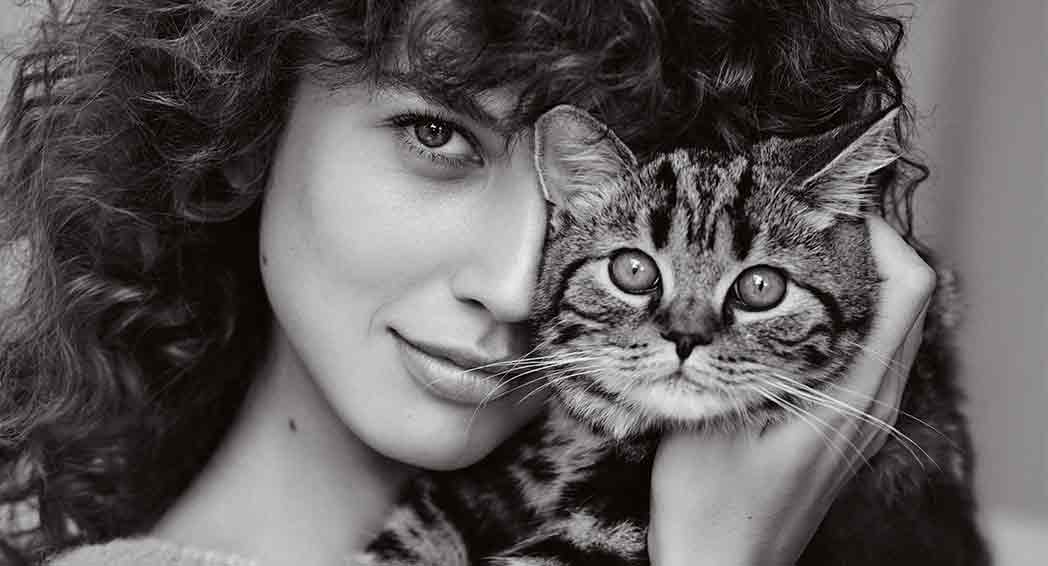 Targeted Eye Contour Treatments

for any concern

The skin around your eyes is 10 times thinner than the skin on your face—making is especially prone to signs of aging. Add to that lack of sleep, poor diet, and daily stress… and dark circles, puffiness, crow's feet, wrinkles, and fine lines begin to make their mark.

Clarins, the expert in anti-aging skincare, looked to nature to create a range of plant-infused eye care treatments that help support this fragile skin at any age.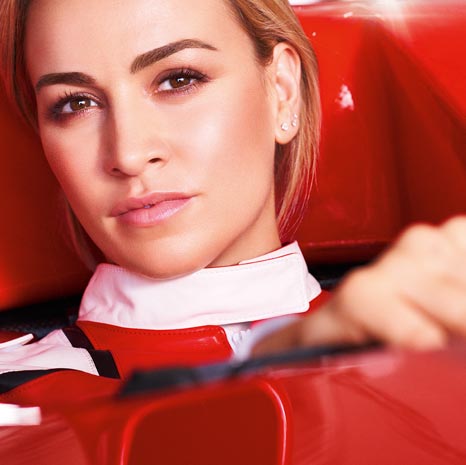 Carmen Jordá
Racing driver
VISIBLE LIFTING AND SMOOTHING EFFECT
Total Eye Lift
A naturally powerful, all-in-one, anti-aging eye cream that targets wrinkles, crow's feet, dark circles, and puffiness for a visible eye lift in record time. Formulated with Clarins' exclusive Lift-Smoothing Duo of Organic Harungana extract and Cassie Flower wax to provide an immediate, visible lifting and wrinkle-smoothing effect with results that improve with daily use.
NEW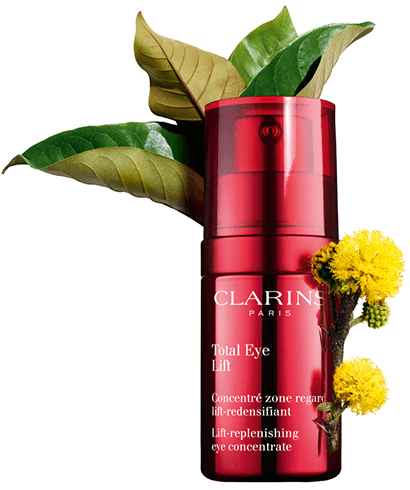 Total Eye Lift
Delivers a visible eye lift in record time
Visibly smoothes fine lines and wrinkles
Minimizes the appearance of dark circles and persistent puffiness
Leaves the eye area looking replenished, rested, brighter, and refreshed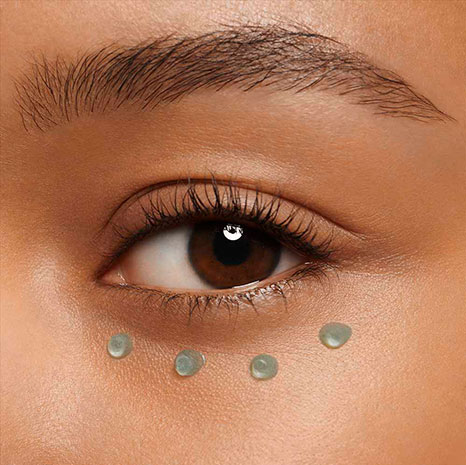 TARGETS DARK CIRCLES AND PUFFINESS
Eye Contour Gel
Formulated with purifying plant extracts and caffeine, this soothing formula helps fight signs of fatigue for brighter-looking eyes. The lightweight, icy gel visibly minimizes dark circles and puffiness, giving eyes a more rested appearance.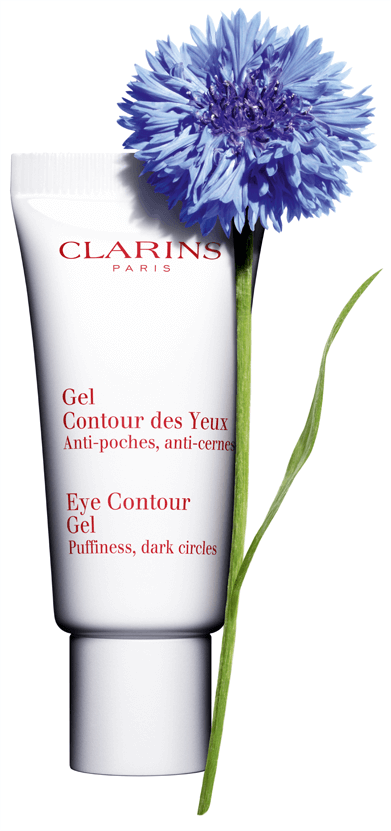 Eye Contour Gel
Visibly minimizes dark circles and puffiness
Fights signs of fatigue for brighter-looking eyes
Refreshes and soothes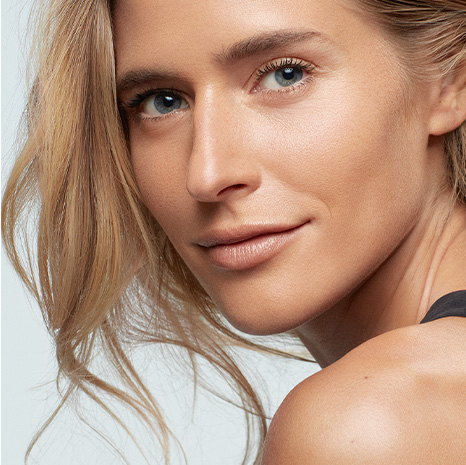 Maribel Koucke
Surfer & globe trotter
EYE CARE FOR THOSE OVER 30
Multi-Active Eye
The stress and fatigue of busy days, late nights, or interrupted sleep can leave your eyes looking dull and tired. To target early signs of aging, this under eye cream visibly smoothes fine lines, and minimizes the appearance of puffiness and dark circles—adding a burst of freshness to your look!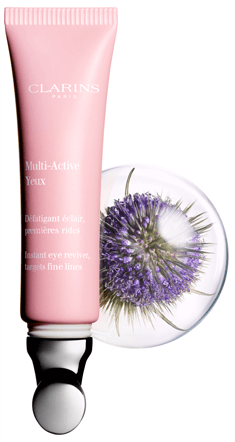 Multi-Active Eye
Visibly smoothes fine lines
Diminishes the look of dark circles
Visibly reduces puffiness
Revives and visibly brightens the eye area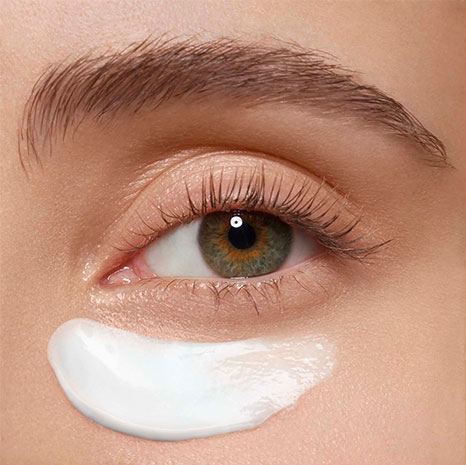 HYDRATING, ANTI-FATIGUE EYE MASK
Hydra-Essentiel Eye Mask
Leave it on for just 10 minutes or overnight for an intensive dose of moisture. The skin is immediately softer thanks to the unique cream-gel texture. Fine lines caused by dehydration are visibly smoothed. Dark circles and signs of fatigue are visibly diminished, leaving eyes sparkling with beauty.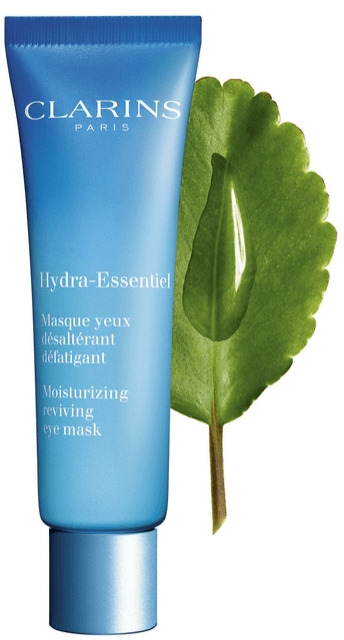 Hydra-Essentiel Eye Mask
Hydrates and soothes
Visibly smoothes fine lines from dehydration
Visibly minimizes signs of fatigue
Reduces the appearance of dark circles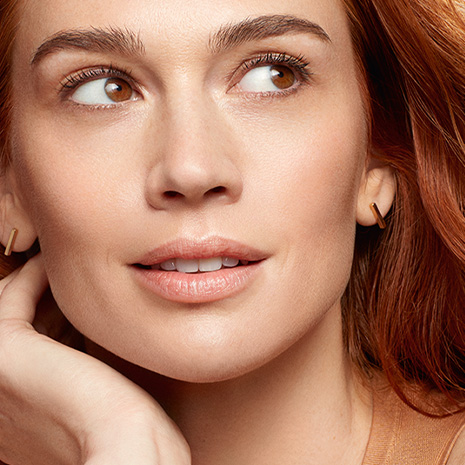 Monica Vaughan
Passionate business-owner
VISIBLE FIRMING EFFECT FOR THOSE OVER 40
Extra-Firming Eye
The eye contour expert in wrinkles, firmness, and radiance. Formulated with Kangaroo flower extract, this 2-in-1 intensive eye contour care combines the visible lifting effect of an anti-aging serum with the comforting effect of a balm. The skin feels supple and youthful, and radiance is visibly restored.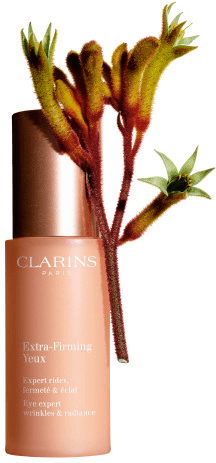 Extra-Firming Eye
Visibly firms, lifts, and fights wrinkles
Targets dark circles, puffiness, and signs of fatigue
Visibly illuminates the skin, so eyes appear brighter
2 steps for eyes that look rested and refreshed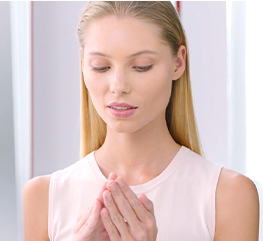 1
3 seconds
Warm Bring a small amount of product to skin temperature by warming it between your fingers, so that your skin accepts it instantly.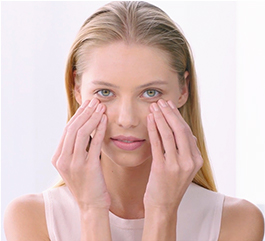 2
6 seconds
Apply & Drain Press gently with the pads of your fingers, starting at the inside corners of the eyes, working outward toward temples. Repeat 3 times below and above the eyes, following the natural direction of lymphatic circulation.
Any Questions?
Our experts have the answers.

Your Beauty Consultation
Your personalized skincare routine is just a few swipes away.
*Organic ingredients are produced in accordance with European regulation (CE 2018/848).