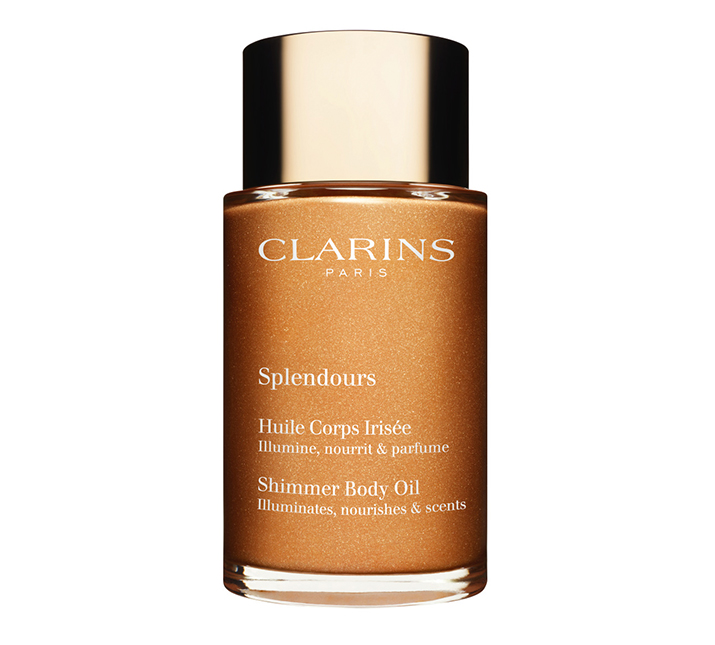 ILLUMINATING SKINCARE OIL FOR FACE & BODY
Summer Bonus
Clarins' Splendours Shimmer Body Oil contains essential oils of mandarin and grapefruit, ylang ylang and tonka bean that scent the skin with sunny notes. Enriched with hazelnut oil, it nourishes and softens the skin while protecting it from dehydration. Skin is softer, more luminous and satin-smooth, nourished and wonderfully fragrant. Receive a FREE Full Size with any $100 order A $32 value – 3.6 Oz. Net. Wt.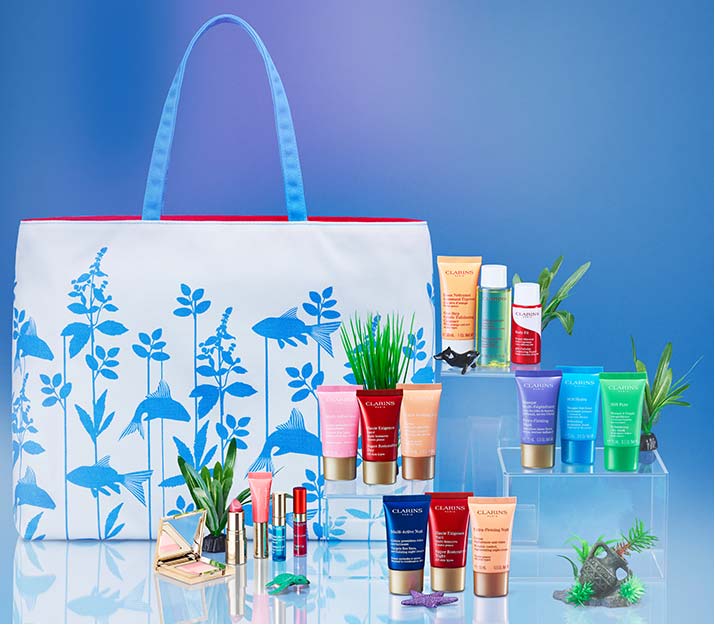 Celebrate 4th of July
Go Fourth and Be Fabulous
From sea to shining sea, this customizable, 6-piece routine arrives in a summery, beach-chic tote, just in time for Fourth of July!FREE with any $100 order. Value up to $177!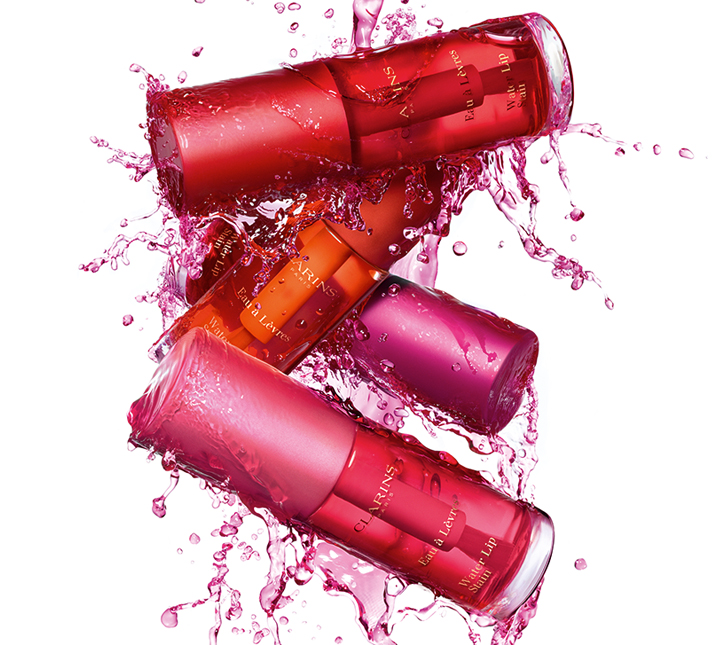 NEW
Water Lip Stain
Colors that won't kiss off! Clarins' buildable matte shades are moisturizing, stay-proof, smooch-proof and fade-proof. Need proof? Pucker up and see!
$28
Available in 4 shades:
• 01 Rose Water • 02 Orange Water • 03 Red Water • 04 Violet Water
Shop Now
*Receive a free gift with any $100 order. Expires at 11:59P.M. PST on 07/04/2018. No code required. While supplies last. Offers exclusive to Clarins.com and may not be combinable with other offers. Free shipping valid on all orders over $75 shipped via economy shipping. All offers are 1 gift per customer, unless otherwise noted, and while supplies last. Members must be signed in to receive any offers involving points. We reserve the right to substitute samples in the event a sample goes out of stock. Offers available to US residents only. We reserve the right to cancel any order due to unauthorized use of offer and to modify or cancel this promotion due to technical error or unforeseen problems. We reserve the right to substitute any free item offered with an item of equal or greater value. Promotional offers and discounts may not be applied to the purchase of Clarinsusa.com e-Gift Certificates. The value of Clarinsusa.com e-Gift Certificates purchases are not used to determine promotional thresholds. Applicable purchase amount does not include shipping, handling or sales tax charges. Promotions may not be applied to past purchases. Any promotion will not be granted and may not be redeemed for a future purchase if the initial transaction is cancelled or item(s) are returned.