Beauty Time
Love your skin, love your age.
Age Appropriate: Your Best Beauty Routine
From radiance to firming, skincare basics for every age.
20s:
Beauty Beginnings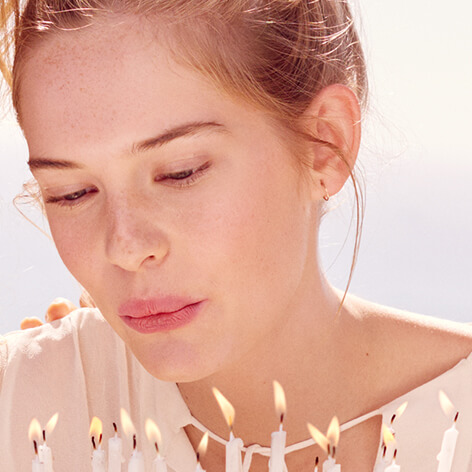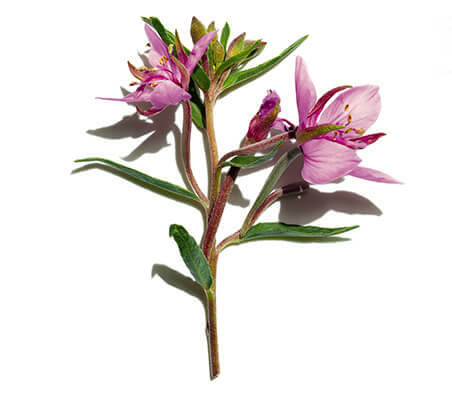 Organic
Leaf of Life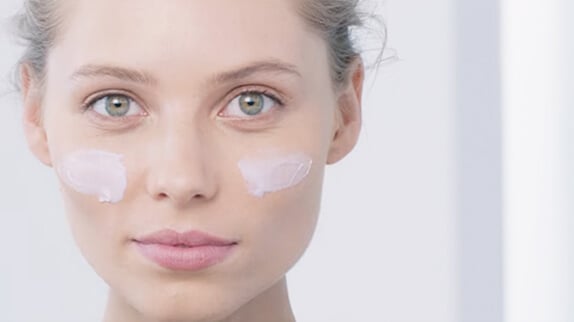 MASK
Mask Must!
Moisture emergency? Sometimes all it takes is a 10-minute reset to get your skin glowing again. Clarins' deep-hydrating face mask helps counter the drying effects of sudden temperature changes, pollutants and environmental stress for plump, healthy-looking skin.
SOS Hydra Refreshing Hydration Mask - Dehydrated Skin
$34.00
30s:
The Big 3-0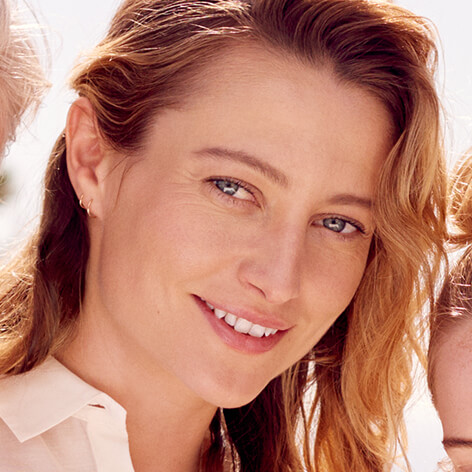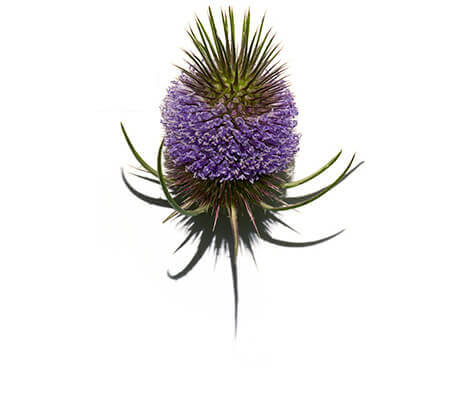 Organic
Teasel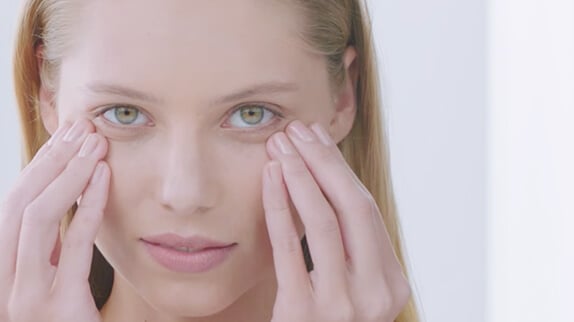 EYE CARE
Eye Must!
Hectic days, late nights—the thin and delicate area around the eyes is where fatigue shows up first. Clarins' Multi-Active Eye visibly minimizes first lines, dark circles and puffiness so you look rested and refreshed—even when you're short on sleep.

Multi-Active Eye
$47.00
Your Complete Routine
Tip 1: Eye Care

Tip 1:
Eye Care

Eyes are age-telling. Add an eye cream to your routine to visibly smooth fine lines.

Organic
Teasel

Multi-Active Eye

$47.00

Tip 2: Serum

Tip 2:
Serum

Experience our most powerful age control concentrate ever! Use it every day to boost the performance of your moisturizer for visibly smoother, firmer, more radiant skin in just 7 days.*
*Satisfaction test - 362 women - 7 days.

Tip 3: Moisturizers

Tip 3:
Moisturizers

Radiance-making Multi-Active moisturizers help minimize the look of fine lines, hydrate and protect skin 24/7.

Organic
Teasel

Multi-Active Moisturizers

$54-$57
40s:
Still Flawless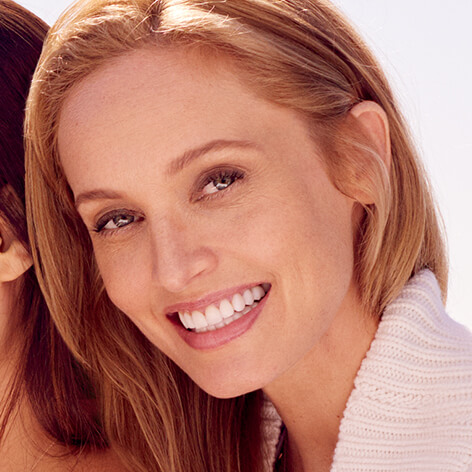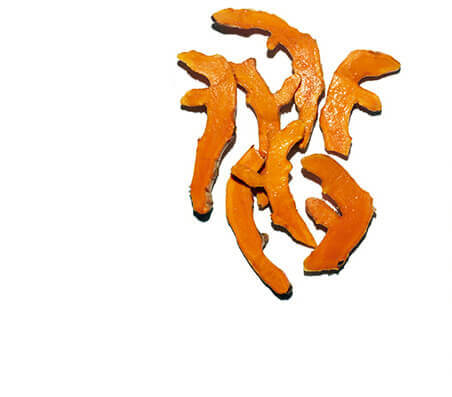 Turmeric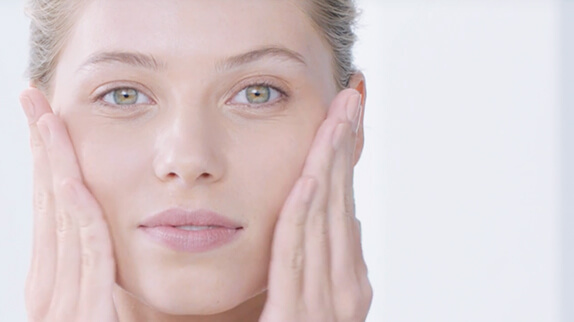 SERUM
Anti-Aging Must!
Target lines and wrinkles, even out skin tone, and boost radiance—that's what Double Serum does best. Pair it with our tailor-made routine to make your skincare work even harder for you.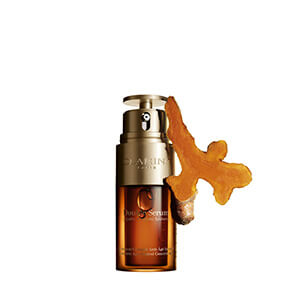 Double Serum
$89.00
Your Complete Routine
Tip 1: Eye Care

Tip 1:
Eye Care

Protect the delicate skin around lashes and lids with a targeted eye serum that visibly firms and lifts.

Extra-Firming Eye Lift Perfecting Serum

$64.00

Tip 2: Serum

Tip 2:
Serum

See visibly firmer, more radiant, younger-looking skin with the next generation of our best-selling serum. Make it the base of all your beauty operations.

Tip 3: Moisturizer

Tip 3:
Moisturizer

Put some spring into your routine with a formula that visibly firms, smooths, and renews radiance.

Kangaroo
Flower

Extra-Firming Day – All Skin Types

$87.00
50s:
Classic Beauty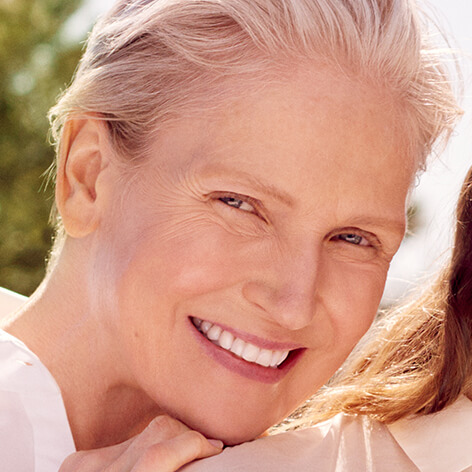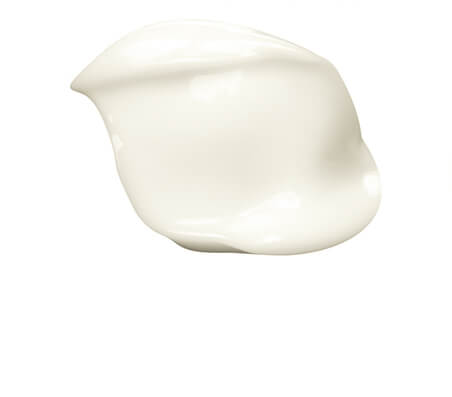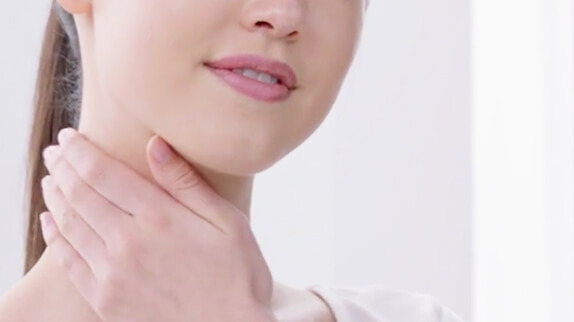 NECK CARE
Mature Skin Must!
The skin on the décolleté and neck is very fragile and needs extra protection from harsh environmental influences. Remember to stay hydrated, inside and out, by applying moisturizer and drinking lots of water.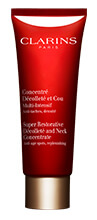 Super Restorative Décolleté and Neck Concentrate
$110.00
Your Complete Routine
Tip 1: Mask

Tip 1:
Mask

The synergy of an age-defying serum, and a stretchy face-hugging sheet mask, promotes optimal ingredient delivery to visibly lift, plump, minimize lines and wrinkles, and boost radiance.

Harungana

Super Restorative Instant Lift Serum Mask

$110.00

Tip 2: Serum

Tip 2:
Serum



It's 2 power-packed serums in 1! Double Serum's [20+1] potent plant extracts boost the performance of your moisturizer to visibly firm, smooth and renew radiance.

Tip 3: Eye Care

Tip 3:
Eye Care

Clarins' do-it-all anti-aging eye cream helps smooth deep wrinkles and reduce the look of puffiness and dark circles.

Harungana

Super Restorative Total Eye Concentrate

$85.00

Tip 4: Moisturizers

Tip 4:
Moisturizers

Choose day + night creams that help replenish skin density, minimize the appearance of age spots, and visibly fight skin slackening.

Harungana

Super Restorative Day & Night Creams

$127-$135