Clarins Treatments
EXPERTISE YOU CAN FEEL, RESULTS YOU CAN SEE.
For over 65 years, Clarins has created specialized spa treatments with outstanding results. The powerful combination of highly efficacious, plant-enriched formulas, with the 'Clarins Touch' signature application methods, delivers visible results and unrivaled sensorial experiences.
Nothing matters more to Clarins than the health and safety of our Guests and employees—which is why we've made the difficult decision to temporarily close our Skin Spas in response to the coronavirus (COVID-19). Thank you so much for understanding. We will send updates as the situation evolves, and can't wait to see you again when our spas reopen. If you have questions or concerns, reach out to Clarins Customer Care at 1-866-325-2746 or USA-Beautyadvisor@clarins.com between 9 AM - 6:30 PM ET, Monday through Friday.
Experience Clarins Treatments
At Clarins, we're dedicated to delivering professional treatments that enhance your beauty and revive your spirit. From express 30-minute facials in our Open Spa chairs, to more in-depth times of relaxation at our Skin Spas – Clarins' expert aestheticians personalize each treatment to address your specific skincare needs and concerns.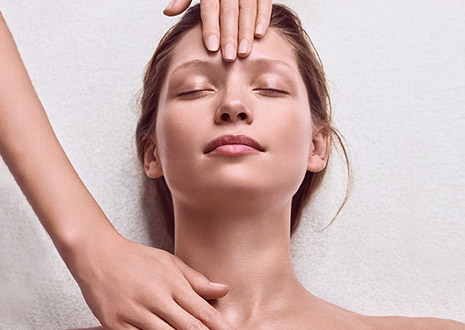 Skin
Spa
60 - 90 MIN.
Discover a range of tailor-made treatments that deliver long-lasting, visible results and a total feeling of well-being - from personalized Anti-Aging and Skin Expert Facials, to restorative Wellness treatments for face and body. Look and feel renewed with the combination of uplifting, aromatic plant extracts, sensorial textures, and the revitalizing power of your aesthetician's skillful touch.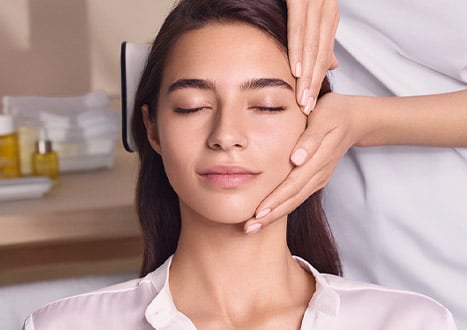 Open
Spa
30 MIN.
For the perfect amount of "me" time in a flash – Clarins' skincare expertise has been concentrated into a series of targeted, 30‑minute treatments. Sit back and relax in an Open Spa chair while a Clarins aesthetician gets your skin looking flawless. Enjoy a 10-minute consultation and 20-minute treatment combining highly effective, plant-based formulas and our exclusive manual application methods.

The 'Clarins Touch'
In 1954, Clarins founder Jacques Courtin-Clarins opened his first beauty institute in Paris–creating the first Clarins treatments with a combination of innovative, plant-enriched formulas and exclusive manual application methods. This signature 'Clarins Touch' has evolved over 65 years of dialogue with our clients to deliver treatments that make you look and feel naturally beautiful.