The Clarins philosophy:
A healthy lifestyle
for a fit body.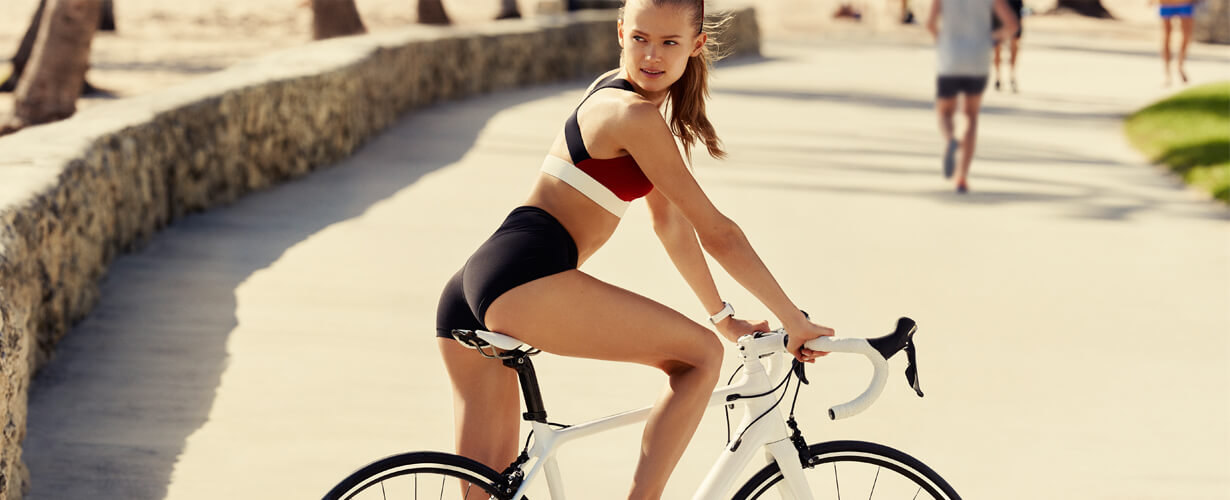 Step up your contouring routine.
Because no cosmetic product alone can get rid of cellulite and slim your body,
Clarins emphasizes the importance of a healthy lifestyle, balanced diet and daily exercise.
#1

Train with the best!

Help visibly reduce cellulite with 9 easy exercises from Clarins.
#2

Recipes for healthy living.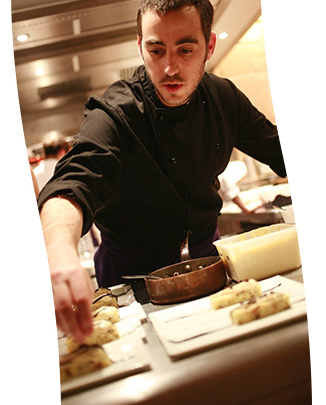 The Chef Daniel Rose Daniel Rose fell in love with French cuisine after visiting France to complete his degree in philosophy and art history — and he has pursued the art of haute cuisine ever since. He enrolled at the Institut Bocuse, took classes in Guatemala, Britain and Belgium, and, finally, studied under Yannick Alléno. 10 years have passed since those first 16 covers at Spring on Rue de la Tour d'Auvergne. Then, La Bourse et la Vie was born, Chez La Vieille re-opened its doors, and the Coucou achieved renown.
Lettuce Soup & Pickled Chanterelle Mushrooms

Ingredients

Ingredients Serves 2 (big portions),
or 4 (smaller portions)

Lettuce Soup

2 heads romaine lettuce
4 cups arugula
1/4 bunch chervil
1/4 bunch tarragon
1/4 bunch dill
1 bunch chives
4 1/4 cups vegetable broth
3 tablespoons light cream
Salt, pepper, nutmeg to taste

Pickled Chanterelle Mushrooms

1 1/4 cup chanterelle mushrooms

Marinade

1 1/4 cup cider vinegar
1 1/4 cup olive oil
2 garlic cloves cut in half
1 shallot cut in half
1 hot chili pepper
2 pinches sugar
4 pinches salt
1 cheesecloth sachet containing:
• 1 teaspoon coriander seeds
• 1 teaspoon black peppercorns
• 1 teaspoon fennel seeds
• 1 teaspoon caraway seeds

Prep Time

Prep Time: 40 minutes + chill overnight
Cooking Time: 30 minutes

Lettuce Soup

Wash the herbs and lettuce. Tear the romaine leaves.
Prepare two large salad bowls with cold water and ice cubes, and set aside.
Bring a large quantity of salted water to a boil and cook the romaine and herbs for 10 minutes.
Strain the broth and set to the side, immerse the cooked romaine in the ice water to stop the cooking process.
Bring the broth to a second boil and mix in the cream. Add nutmeg to taste.
Pour 1/3 of the broth mixture into a blender with 1/3 of the cooked romaine, and blend for about 30 seconds. Transfer into a bowl, then place the bowl on top of the previously prepared ice water to cool.
Repeat the process until you've used all of the broth mixture and romaine.
Add salt and pepper to taste.

Marinade

Combine all marinade ingredients and bring to a boil for 15 minutes.
Cook the mushrooms in a dry, hot frying pan for 2 minutes, until all water is released.
Strain the mushrooms and pour the boiling marinade on top.
Refrigerate for 12 hours.

You can prepare several days in advance and serve as pickled vegetables.

Sea Bass, Fresh Almond, Grilled Peach & Mint Ceviche

Ingredients

Ingredients Serves 2 (big portions),
or 4 (smaller portions)

1 pound fillet of sea bass
10 almonds
1 medium white peach
1/4 bunch chopped mint
1 lime
3/4 teaspoon almond oil
Espelette pepper and sea salt to taste

Prep Time

Prep Time: 20 minutes

Cut the sea bass into 1/2" cubes.
Mix the lime juice with the almond oil, then add the fish.
Marinate the fish for about 15 minutes before serving.
Cut the peach into 4 pieces and grill on each side for 30 seconds in a very hot, non-stick pan without using oil or butter. When ready, the peach should look slightly charred.
Chop the mint coarsely so not too much juice escapes.
Season the ceviche with a half pinch of Espelette pepper and a touch of sea salt.

Serve with mint, almonds and the peaches.

Sweet and Sour Halibut, Raisins & Watercress

Ingredients

Ingredients Serves 2 (big portions),
or 4 (smaller portions)

1 pound halibut or sole
3/4 cup olive oil
4 small white onions thinly sliced
1/3 cup white wine
1 1/2 cups apple cider vinegar
3 tablespoons golden raisins
2 bunches watercress
1 lime
3 tablespoons sunflower oil
2 tablespoons butter
2 tablespoons wheat flour, or chickpea flour (for a gluten-free recipe)
Salt and pepper to taste

Prep Time

Prep Time: 20 minutes + chill overnight
Cooking Time: 45 minutes

Cut the fillets into 8 to 12 pieces.
Season with salt and pepper, coat with flour, and tap off excess.
Heat the sunflower oil and butter. Pan fry fish on both sides until brown (about 1 minute each side) and place on a paper towel.
Discard the frying oil and dry the pan.
Warm the olive oil on medium heat.
Add the onions and cook on low heat for 20 minutes, or until nicely caramelized.
Add the white wine and simmer on a low heat for 20 more minutes.
Add the apple cider vinegar and cook for another 10 minutes.
Add the raisins, turn off the heat, and squeeze in the lime juice.
Place half of the fish in a serving dish, and top with the onion-raisin mix. Add a second layer of fish.
Pour remaining liquid over the fish. Cover and refrigerate for 24 to 48 hours.

Serve at room temperature as an appetizer or main course.
A small watercress salad dressed with a light vinaigrette of fresh orange juice, lime and a touch of olive oil is the perfect accompaniment.

Poached Veal, Steamed Eggplant & Herb Butter

Ingredients

Ingredients Serves 2 (big portions),
or 4 (smaller portions)

1/4 pound veal fillet (thickly cut) per person
3/4 cup chicken broth
1 tablespoon diced shallot
6 parsley leaves
6 tarragon leaves
10 chive sprigs
Zest of 1 orange
Zests of 2 lemons
5 tablespoons salted butter
4 garlic cloves slices
2 teaspoons ginger
1 large or 2 small eggplants
3/4 tablespoon maple syrup
Ground pepper and sea salt to taste

Prep Time

Prep Time : 35 minutes
Cooking Time: 50 minutes

Herb Butter

Chop the herbs and mix with the shallots and zests from one lemon. Salt and pepper to taste.
Blend a tablespoon of the mixture into 3 tablespoons of softened butter.
Place in a ramekin and refrigerate.

Eggplant

Cut eggplants in half lengthwise.
Place in a steamer with the cut sides facing up. Steam for about 10 minutes and set aside. Do not season until the last minute.

Poached Veal

Preheat oven to 215°F.
Melt 2 tablespoons of butter in a pan and cook the garlic, ginger, lemon and orange zests for 1 minute — then add the hot chicken broth.
Season the veal with salt and pepper to taste, place in a pan and cover.
Lower the oven to 175°F and cook for 40 minutes.

When the veal is about ready to be served, melt small pats of the herb butter on top of the eggplant. Drizzle with the maple syrup and a pinch of sea salt.

Poached Pear, Lemon Thyme Sorbet & Chocolate Shavings

Ingredients

Ingredients Serves 2 (big portions),
or 4 (smaller portions)

4 pears
1 lemon
4 1/4 cups water
3/4 cup sugar
1 vanilla pod
2 sprigs fresh thyme

Sorbet

2 cups water
2/3 cup fresh lemon juice
3/4 cup sugar
1/2 bunch thyme
1 capful of Martini Bianco or vodka
1 chocolate bar, 70% cocoa

Prep Time

Prep Time : 30 minutes + reserve 4 hours or overnight.
Cooking Time: 15 minutes

Poached Pear

Cut the pears in half and squeeze with lemon juice to keep them from darkening.
To create syrup, combine the seeds from a vanilla pod, pears, water and sugar in a large sauce pan.
Poach for about 15 minutes, or until soft.
Let the pears cool in their syrup for 30 minutes — then place in the refrigerator for 4 hours (or overnight).

Sorbet

Bring water and sugar to a boil and add the thyme, alcohol and lemon juice.
Turn off the heat, cover the saucepan, and allow to infuse for 1 hour.
Once cool, freeze the mixture in a rectangular tray.
Mix every 1/2 hour for 3 to 4 hours.
To serve, place half a pear on a dessert plate with the sorbet.
Sprinkle chocolate shavings on top, and garnish with fresh thyme.

To save time, buy lemon sorbet. Sprinkle with chocolate shavings and add a spring of thyme just before serving.
#3

Master the Application Method.

Exceptional product. Tried-and-true technique.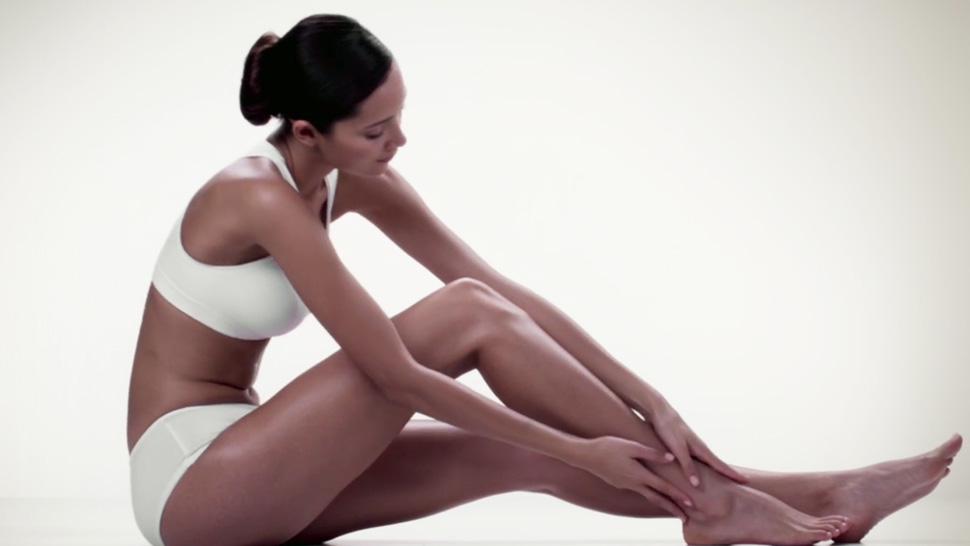 Application Method.
Look fit, faster, with Clarins' exclusive Self-Massage Body Contouring Application Method.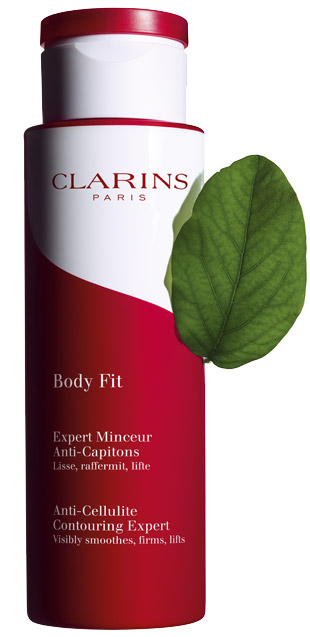 Quince Leaf
Body Fit
Anti-Cellulite Contouring Expert
N/A
BODY FIT

Meet your new body coach.

Stay on track with Clarins' anti-cellulite contouring expert.

BIO-INSPIRATION

Organic Quince Leaf

This powerful plant extract helps to visibly reduce the appearance of cellulite.

CLARINS MAG

Tips to keep you sleek.

See what's trending in Clarins Mag!