At Le Domaine Clarins—our nearly 2,000 acre farm in the French Alps—we grow the highest quality, organic ingredients for our cleansers. It's Clarins' secret to an Alpine-fresh complexion!

Nestled at an altitude of 4,600 feet, this pristine setting is free of air and soil pollution—a Clarins dream come true where:
• We cultivate our own plants in harmony with the seasons.
• Each ingredient comes from organic agriculture, consciously designed to mimic the surrounding ecosystem.
• We use ethical farming methods—without use of chemicals or machinery that can harm the land and disturb the ecosystem.
Good for your skin. Good for the planet.
Cleansing is
essential for
clear skin


Cleanse every day, twice a day to free pores of trapped makeup, impurities, and excess oils. This means nighttime cleansing too!

Here are 3 simple steps for achieving clean, clear, healthy-looking skin. Follow them every night, without exception!
01 Remove
Makeup

Makeup left on overnight can result in clogged pores, blemishes, dryness, and premature signs of aging. That's why makeup removal is an essential first step in any cleansing routine.
A makeup remover for every need
Clarins has created three new formulas that gently dissolve makeup—from lightweight to long-wearing and waterproof—while preserving a healthy balance of the skin's microbiota.
Discover a micellar water for instant freshness, a velvety milk for extra comfort and hydration, and a rinse-off cleansing oil for heavier makeup.
Which one is right for you? Go to the bottom of this page to find out!
Our secret?
Clarins' makeup removers contain our exclusive new Gentle Complex—a soothing blend of Organic Golden Gentian and Lemon Balm extracts, sourced responsibly from Le Domaine Clarins—to comfort and soften your skin as you cleanse.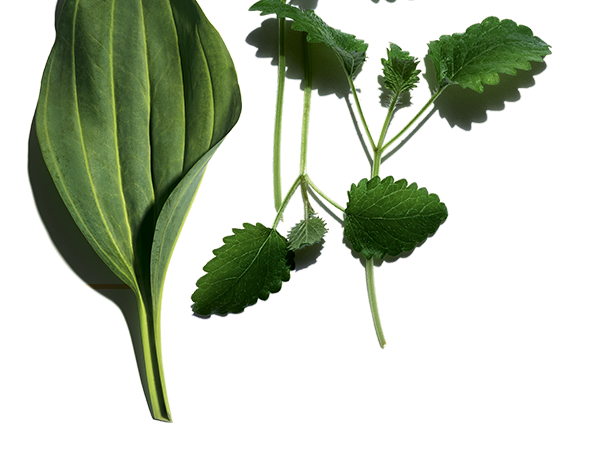 Organic Golden Gentian

Organic Lemon Balm




"
Le Domaine Clarins gives us the chance to grow the best ingredients while preserving the environment"
Dr. Olivier Courtin-Clarins
02 Gently
Cleanse

Four ultra-gentle new formulas cleanse and rebalance skin with targeted plant extracts for each skin type and concern.
While our Gentle Foaming Cleansers and Mousse have their own unique formulas, each water-activates into a silky foam to gently remove impurities and pollutants—leaving skin fresh, radiant, and comfortably hydrated.
Which one is right for you? Go to the bottom of this page to find out!
Cleansing without soap? Clarins has found a way.
Our new Gentle Foaming Cleansers are infused with Organic Saponaria root extract—a naturally lathering and cleansing plant ingredient that allows the formula to be soap- and SLS-free, lifting away impurities for clean, clear, comfortable skin.

Aloe Vera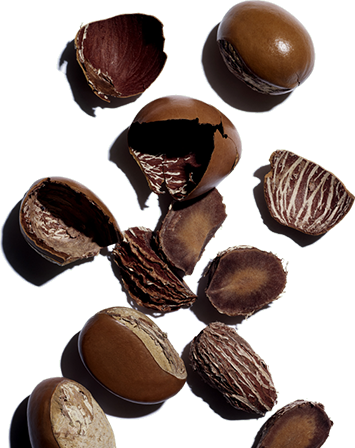 Shea
03 Tone and
Rebalance


For a healthy-looking glow, the skin's natural microbiota must be balanced.
Our trio of skin-balancing Toning Lotions gets the job done. Find the ideal formula for your skin type at the bottom of this page.
What are Microbiota?
Did you know that about 1 trillion bacteria live on your skin? This makes up the skin's microbiota, which must be balanced for beautiful, comfortable, healthy-looking skin.
Everyday stressors such as harsh cleansers, pollution, temperature swings, humidity, and UV rays can disturb the balance of your skin's microbiota—causing it to become red, rough, tight, dull, uncomfortable and/or blemished.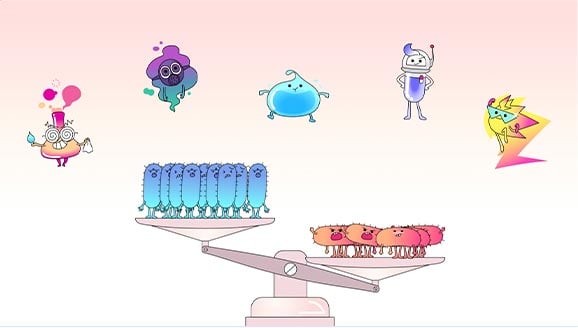 To balance the skin's microbiota...
Learn about our exclusive new Microbiote Complex!

Each new colorant- and alcohol-free Toning Lotion contains Clarins' Microbiote Complex—a nourishing blend of marine-based prebiome and Organic Saffron Flower polyphenols—to respect, protect and balance the skin's natural microbiota for healthy-looking skin.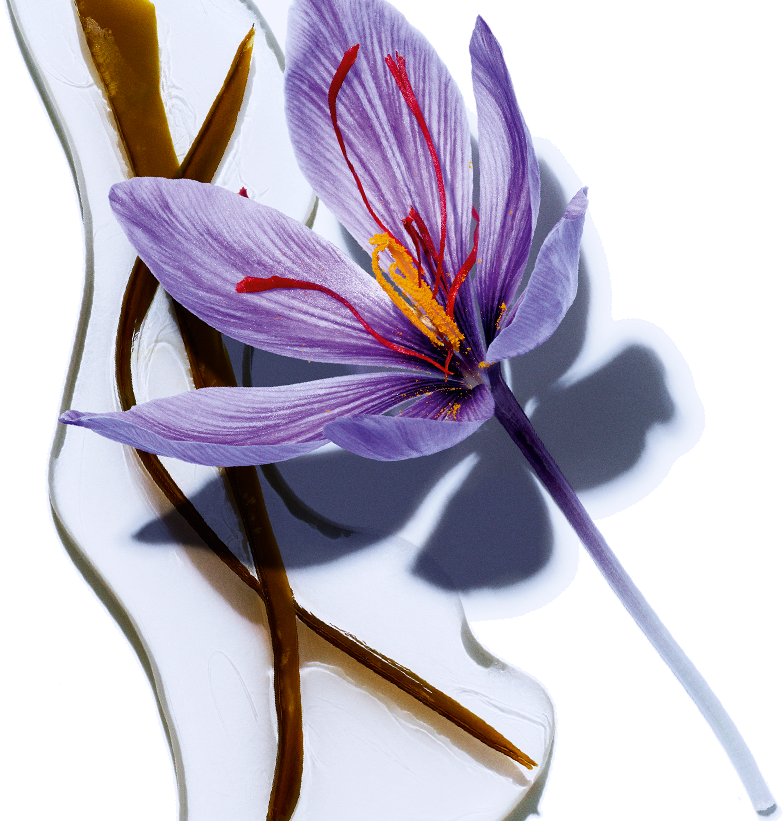 Kelp
Organic
Saffron
Flower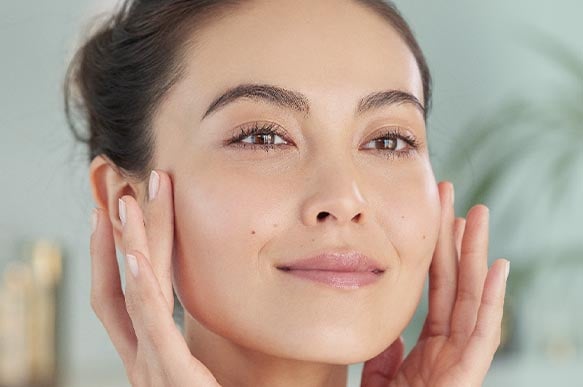 What's your perfect cleansing routine?
We're here to help. Just tell us what
you like and what your skin type is.

I love
a clean,
fresh feel

I want
a velvety,
milk texture

I can't
live without
long-wearing makeup

I have
combination
to oily skin

I have
normal to
dry skin

I have
very dry or
sensitive skin

Purifying Gentle
Foaming Cleanser

Hydrating Gentle
Foaming Cleanser

Soothing Gentle
Foaming Cleanser

Gentle Renewing
Cleansing Mousse