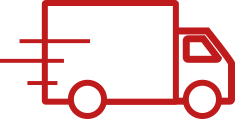 Delivery & Returns
RETURNS POLICY
There is an issue with the order I received.

We are so sorry about this! Our Customer Care team will help make it right.

Please call between 9 AM - 8 PM EST Monday - Friday (excluding holidays) at 866-325-2746 or

email

and we will assist you.

How do I return or exchange a product?

Products purchased on Clarins.com can be returned within 30 days of the original ship date.

Please fill out the return form which is located on the back of the invoice that came with your order.

Follow the instructions outlined in the How to Return Your Order section.

How do I return a damaged product?

We are sorry that you received a damaged product/order. Our Customer Care team is happy to assist you with a replacement.

Please contact us between 9 AM - 8 PM EST Monday - Friday (excluding holidays) by phone at 866-325-2746 or by

email

.

Return Policy and Procedure

We wish to ensure your complete satisfaction while shopping on Clarins.com. and we will gladly accept your return purchased on Clarinsusa.com within 30 days of purchase. Unfortunately, we do not offer exchanges. In case of damaged, defective or incorrect item, please contact us immediately for assistance 9 AM - 8 PM EST Monday - Friday (excluding holidays) by phone at 866-325-2746 or by

email

. Refunds are made to the original form of payment, with the exception of electronic Gift Certificates, in which case a new electronic Gift Certificate will be emailed to the original recipient.

If a Beauty Set is being returned, all products in the Set must be returned.

If your order contained a gift with purchase, all products composing the gift with purchase must be returned along with the items you wish to return.

Return Procedure On the return form, please print the product item number, description, quantity and reason code for each product returned.

Carefully pack your return in the original packaging with the completed return form to prevent damage during transit and ensure a quick processing.

Affix the return address label provided and send the box back to us with a carrier of your choice (we suggest registered mail).

If a return address label is not available, please address your package to:

Clarins Customer Service

15 Olympic Drive

Orangeburg, NY 10962

If the return form is not available, please include your name, email address, order number and item number, along with the reason for return.

If you have any questions regarding a return order, please call our customer service center at 1-866-325-2746 or email us directly. We will be happy to assist you.
SHIPPING METHODS, TIMES & COSTS
Can I ship my order to an address other than my home address?

Yes, you can ship your order to any address you enter as your delivery address during checkout.

You will receive an email receipt with the order details, while your recipient will receive the package without pricing information included if the gift option is selected.

If you have an account, you can also create, change and save multiple addresses in your address book under "Profile."

Can I ship my order outside the US?

Clarins.com delivers to all addresses and PO boxes within the contiguous 50 states (including MPOs and APOs).

Limited overnight delivery options are available to some addresses in Alaska and Hawaii.

Delivery to international addresses is currently not available from clarins.com but you can order from your local Clarins web site.

To view the list of all available Clarins web sites worldwide, go to the bottom right hand corner of our site and select the country from the drop down menu.

How quickly can I receive my order?

Clarins.com offers the following shipping options:

Economy via UPS SurePost (6-8 business days; UPS SurePost does not deliver to commercial addresses)

Standard via UPS Ground (3-5 business days)

Express via UPS 2nd Day (2 business days; order by 12:30 pm EST)

Overnight via UPS Overnight (1 business day; order by 12:30 pm EST)

For more information,

visit our Shipping Options section

.
TRACK MY RETURN
How do I track the status of my return?

You can track your return by using the tracking number provided to you by the carrier.

Once the return is received by Clarins, a refund will be issued in 3-5 business days.

If you have not received your refund, please contact our Customer Care team at 866-325-2746 from 9 AM - 8 PM EST Monday - Friday (excluding holidays) or via

email

.

How are refunds issued?

A refund will be issued to the credit or debit card used to place the initial order.

You will be refunded the cost of the returned product(s) and when the return is received and processed. Shipping costs are non-refundable.

Please refer to our

Return policy

for additional information.
Can't find the answer to your question?
CONTACT US