Clarins Friends & Family Sale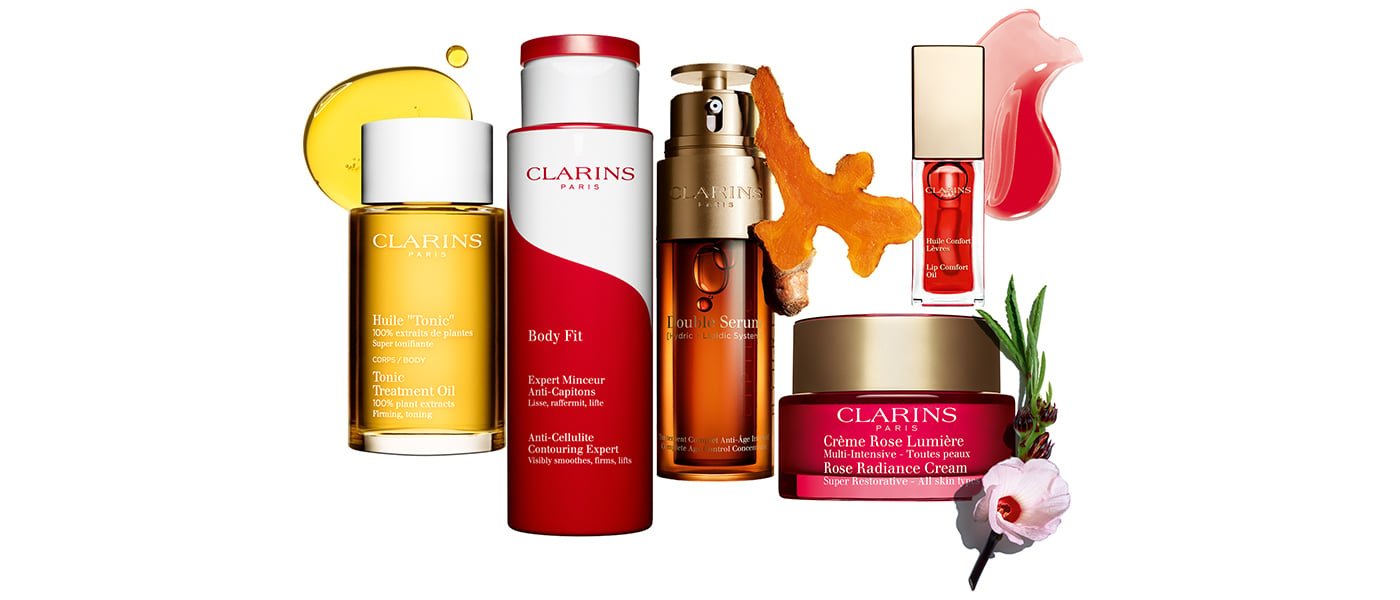 Clarins knows that life is always better with family and true friends. So we're treating our Clarins Friends and Family to beauty gifts of the highest-quality at the lowest prices. Our sitewide Friends & Family Sale is on its way!
The Clarins' Friends and Family sitewide special offer is all about showing you how much we appreciate your loyalty—a special celebration of the Clarins community—and what better way to do this than with a gift? But hold on! Why stop at just one gift when your Clarins Family and Friends purchases come with a sitewide let's-get-serious Friends and Family deduction on your purchases?
Here's why we're especially excited about our Family and Friends special offer.
Clarins is more than a brand, it's the success story of an exceptional family. In Paris in 1954, Jacques Courtin-Clarins opened his first Institute based on the pioneering belief that well-being and happiness were inextricably linked to beauty—this was a daring holistic vision and Courtin-Clarins was among the first to express and apply this philosophy.
At Clarins, we do not simply design unique skincare products from generation to generation, we hand down our passion for beauty and devote our lives to it. What better way to tell our Clarins' Friends and Family, "Yes, you are beautiful," than with a Clarins beauty gift.
Of course, nothing says "thank you family and friends" quite like flowers—and that's exactly what we're doing! At Clarins, plants are our science. Clarins will always choose a natural ingredient over a chemical one, if it delivers the same level of effectiveness. This is the golden rule that all Clarins researchers follow when designing our innovative products. In fact, Clarins uses over 250 natural plant extracts in its formulas.
It's saying thank you family and friends the Clarins' plant-science way—and, yes, benefiting from an exclusive deduction on your sitewide purchases!
Join us online for the Clarins Sitewide Friends and Family Sale!