Pack a maternity survival kit.
Be comfortable in the hospital with a bundle of best-loved Clarins products to relax, revive and ease signs of fatigue after your baby arrives.
After all, new moms need some pampering too!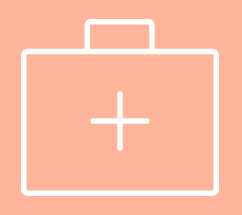 Mommy musts.
Pregnancy can make skin dull, taut and tired. That's because hormones cause deep tissues to retain water, leaving the upper layers of the skin dry and thirsty.
Beauty Flash Balm. The ultimate pick-me-up for tired, stressed skin—this radiance-making formula helps eliminate signs of fatigue in a flash. Doubles as a 10-minute energy mask! Preps skin for flawless makeup application and hours of luminous wear.
Multi Active Eye. Instant eye reviver visibly minimizes signs of stress and fatigue—including first lines, dark circles and puffiness.
Olive tree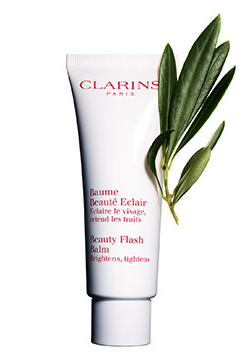 Beauty Flash Balm
$48.00
Treatments every body loves.
To do today! Stay on top of stretch marks right from the start—and boost your mood with the invigorating essence of Clarins' first fragrance and body treatment in one.
Body Partner Stretch Mark Expert. Gentle stretch mark cream formulated with minimal plant-based ingredients, including Clarins' new PhytoStretchComplex—a blend of Centella Asiatica and Organic Green Banana extracts—to target stretch marks while soothing the skin.
Eau Dynamisante Treatment Fragrance. Feel tension slip away and well-being come naturally with this aromatic, spa-fresh formula. Moisturizes, firms and tones with essential oils of Lemon, Patchouli, Petit Grain, Ginseng and White Tea. Non-photosensitizing formula is safe enough to wear in the sun!