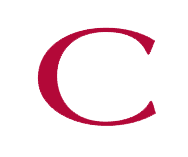 Brand
RESPONSIBLE BEAUTY
Does Clarins own any animal-testing facilities?

No, and we never will.

Can you tell me more about clarins commitment to Responsible Beauty?

Our commitment to Responsible Beauty is evident in the extreme attention paid to best practices—whether in terms of research, testing or customer safety. For more information, please go to

10 Reasons to Trust Clarins

.
PARTNERSHIP
I am looking to partner with Clarins through Social Media

Clarins is partnering with

Octoly.com

, which is a unique platform that connects influencers with beauty brands, to help them get products and create authentic content.

This is free of charge, please feel free to reach out to them and we will be happy to be working with you in the near future.
Can't find the answer to your question?
CONTACT US