Simple Skin Care for Oily Skin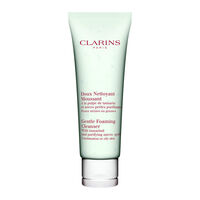 If you're someone who struggles with oily skin, you're well aware of how difficult it can be to keep that telltale shine under control. Your body produces oils that keep your skin healthy – but those oils can also lead to blemishes and acne, which nobody wants.
The hormones responsible for oily skin are called androgens, and everyone has them. Androgens stimulate healthy oil production, which benefits your skin. But when too much oil is produced, the skin's pores become larger to accommodate the excess oil production.
Not sure if your skin qualifies as oily? See if any of the following applies to you:
• Your face appears shiny or greasy just a few hours after cleansing
• Your make-up seems to slide or disappear off your face soon after applying
• You have blackheads, whiteheads, or acne
• Your pores are enlarged, especially on your nose, chin and forehead
• Your cheeks are also oily, not just your T-zone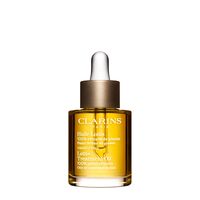 Sound familiar? If so, you have oily skin. But don't fret – there are great oily skin care tips to keep your complexion clear.
The first step toward the right skin care for oily skin is to take a good look at your current skin care routine. Often, products that claim to eliminate shine actually end up irritating your skin and triggering even more oil production
If you're looking for products that help, start with Clarins' Gentle Foaming Cleanser with Tamarind. Designed specifically for oily skin types, it uses tamarind fruit acids to remove impurities, and excess oil for a clear complexion. The Lotus Face Treatment Oil – made with 100 percent pure plant extracts – tightens pores and refines texture, to leave your skin looking oil-free.
Clarins Flash Tip
People with oily skin often fear moisturizing will make their skin even shinier. But even the oiliest complexion needs hydration.
Clarins Beauty 101