Five Skin Facts For Your 30s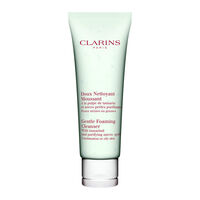 Your 30s are your time to take control and shine, and part of that includes educating yourself on everything you need to know about skin care. So what exactly are the most important things to keep in mind when it comes to skin care in your 30s? Here are five facts to remember.
How You Cleanse Matters
Everyone knows that cleansing your face is essential – but do you know how exactly to go about it? It's important to find the right cleanser for your skin type and for you to understand how to properly cleanse your skin. After all, when it comes to skin care in your 30s, cleansing is where beauty begins, so don't forget to do it twice a day – once when you wake up and once before bed.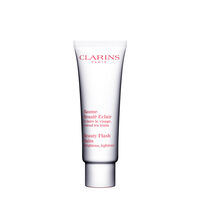 Jet-Set Skin
Traveling can be rough on your skin, especially when it comes to flying. High altitudes translate to low humidity. In fact, at full altitude, the humidity levels in airplane cabins usually hover around 10 percent. So it's especially important to drink a lot of water when you're flying and keep your skin hydrated with the right facial moisturizer. Clarins Beauty Flash Balm is the frequent traveller's best-kept secret. It works to tighten facial contours and moisturize your skin, eliminating all signs of fatigue — in a flash. So if you're often on the go, you'll want to keep one of these in your purse.
It's All About Prevention
Even though you may not be noticing heavy lines or other signs of aging, it isn't too early to start incorporating anti-aging products into your skin care routine. When you're in your 30s, make sure your skin care regimen includes a serum and an eye concentrate. This will keep you looking bright and youthful as you make your way to your 40s. Remember, you should be using a cleanser, toner, serum, facial moisturizer, and SPF during the day, and make-up remover, cleanser, toner, serum, eye care, and moisturizer at night. Don't forget to occasionally exfoliate, as well as use a mask treatment to rid skin of deeper impurities.
Protecting When You're Expecting
Bringing a baby into the world? If so, stretch marks and other cosmetic side effects of pregnancy may be on your mind. Since there's no cure for some of these conditions, opt for prevention instead. Prepare your skin for the rigors of pregnancy by enhancing suppleness and resistance. Clarins has a product line devoted specifically for those with child: the Exfoliating Body Scrub For Smooth Skin and the Tonic Body Treatment Oil help reduce the appearance of stretch marks.
Think About the Future
As we age, the fibers and proteins in our skin deteriorate, which can lead to sagging skin. Preserve its elasticity by drinking water, exercising regularly, finding the best anti-aging skin care products and by using Clarins Body Lift Cellulite Control which helps prevent and correct the appearance of cellulite.
Clarins Flash Tip
Omega fats found in salmon, walnuts, and olive oil regulate your cell function, which keeps the skin healthy.
Clarins Beauty 101