Facial Hydration
Your guide to perfectly

hydrated skin
If your skin feels tight or uncomfortable, it's probably just dehydrated—a temporary feeling that signals it's thirsty.

NEW Hydra-Essentiel Hydrating Multi-Protection Mist is your go-to solution to keep skin hydrated and radiant throughout the day.
Use Clarins' special Hydration Guide to discover tips and techniques for achieving dewy-soft, comfortable skin in any season. SEE MORE SEE LESS
Hydra-Essentiel Mist:


The perfect way to refresh & protect skin throughout the day!

This super-quenching face mist is formulated with 98% natural ingredients that moisturize, refresh and protect skin from dehydration and discomfort caused by environmental stressors. Lightweight formula can be used as the first step in your morning routine, after skincare or makeup application, and throughout the day as needed.

89% Skin is hydrated throughout the day*

*Satisfaction test - 100 women - Day 14

Clarins' new Multi-Hydrating Complex

Clarins' new Multi-Hydrating Complex—a blend of Hyaluronic Acid, which draws moisture to the skin for hours of continuous hydration + super-quenching Organic Leaf of Life and Organic Houseleek extracts—leaves skin plump, radiant, and perfectly hydrated.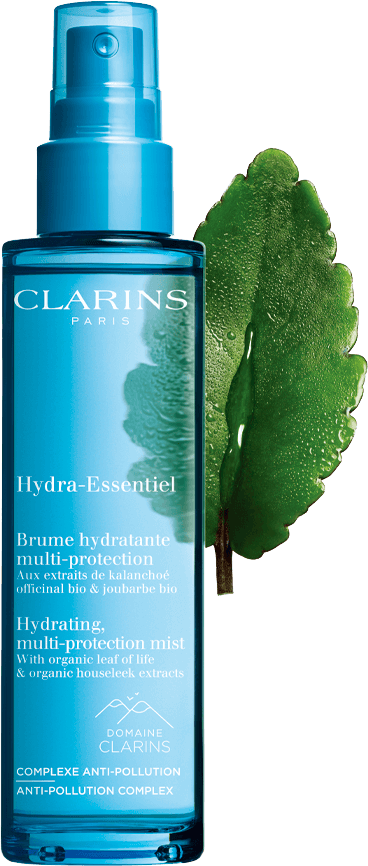 $32.00
How can you tell

if skin is dehydrated?
Dehydrated skin is thirsty skin, and it sends signals to let you know including feelings of discomfort and loss of radiance. Dehydration occurs when the skin becomes fragile and is no longer able to retain water.

It is important not to confuse skin type with your skin's ability to hold onto moisture. Skin type relates to your skin's specific characteristics: oily, combination, normal or dry. Dehydration is a temporary condition that can affect any skin type, at any age. For example, skin can be oily and dehydrated at the same time. SEE MORE SEE LESS
Did you know?
Dry skin & dehydrated skin are not the same thing.
Dry skin isn't necessarily dehydrated.
While the two conditions are often mistaken for each other, the difference is simple: dehydrated skin lacks water, while dry skin lacks oil.
Dehydrated skin is temporary, while dry skin relates to a specific skin type.
What are the signs

of dehydrated skin?
When skin lacks water, its texture and radiance change. Fine lines from dehydration appear on the face. Skin is less supple and appears dull. You might also notice feelings of tightness and discomfort.

Once rehydrated properly, skin becomes soft, comfortable, more plump and luminous. SEE MORE SEE LESS
Tip:
To check if your skin is dehydrated, use two fingertips to gently pinch the skin on the top of your cheekbone, just under your eye. If you notice the appearance of fine lines, your skin lacks water!
Why does my skin become dehydrated


from time to time?

Approximately 17 times a day, thermal shocks caused by sun exposure, sudden temperature changes, humidity, air-conditioning, heating, and pollution (including the harsh blue light from electronics) take a toll on our skin—causing dehydration and discomfort. Even mental and physical states, like fatigue and stress, can contribute to the problem. Hydra-Essentiel Hydrating Multi-Protection Mist's soothing plant ingredients hydrate, refresh, and protect skin in the face of any challenge. SEE MORE SEE LESS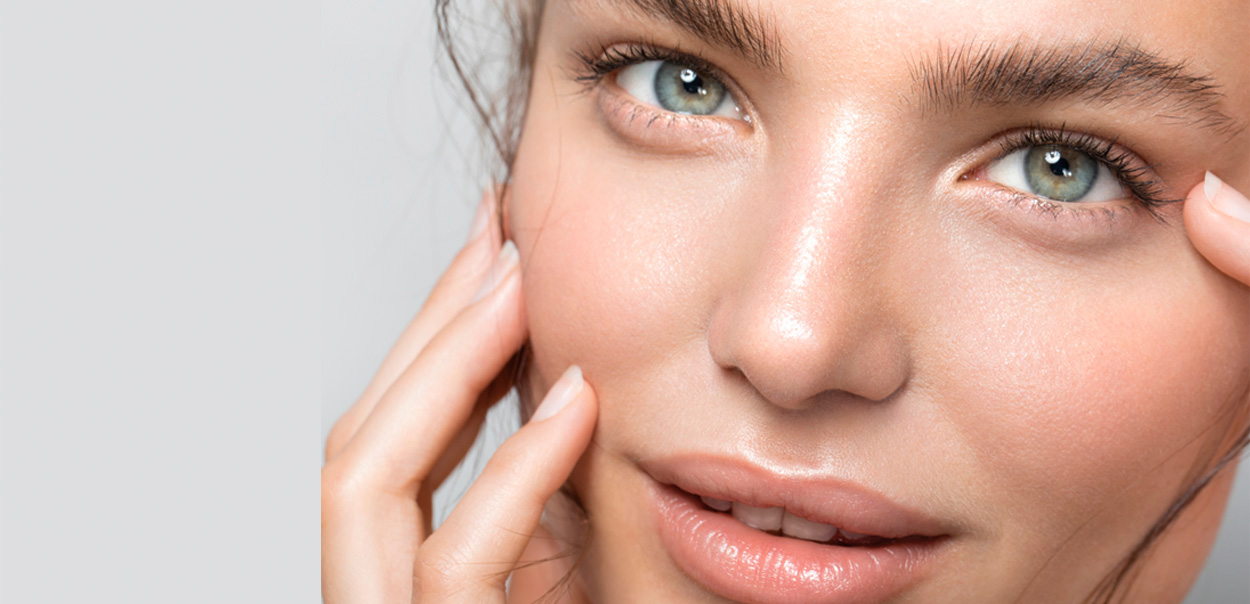 Factors that can cause dehydration:
Pollution
Sun exposure
Temperature fluctuations
Stress and fatigue
Excess Makeup
Tobacco/Alcohol
Excessive computer
time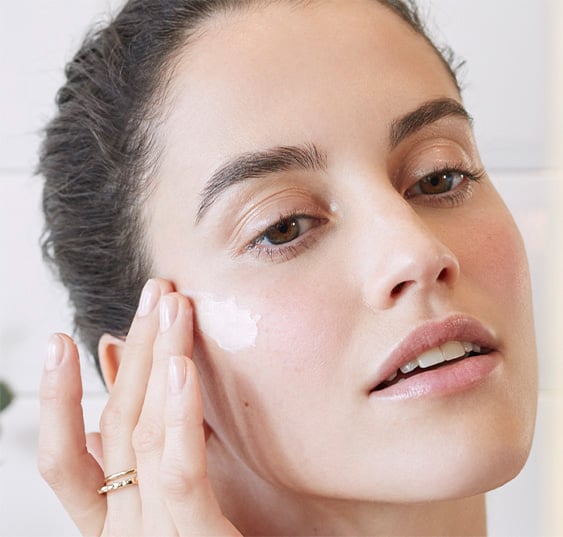 The secret to

perfectly hydrated skin
Keep it protected from environmental aggressors with the perfect hydrating trio: Hydrating Mist, Serum, and Moisturizer.

Clarins Laboratories have developed Hydra-Essentiel formulas to power the skin's natural hydration — the perfect solutions for dull, dehydrated skin.

The secret? Organic Leaf of Life extract — a succulent plant that enables the skin to retain water for non-stop hydration. SEE MORE SEE LESS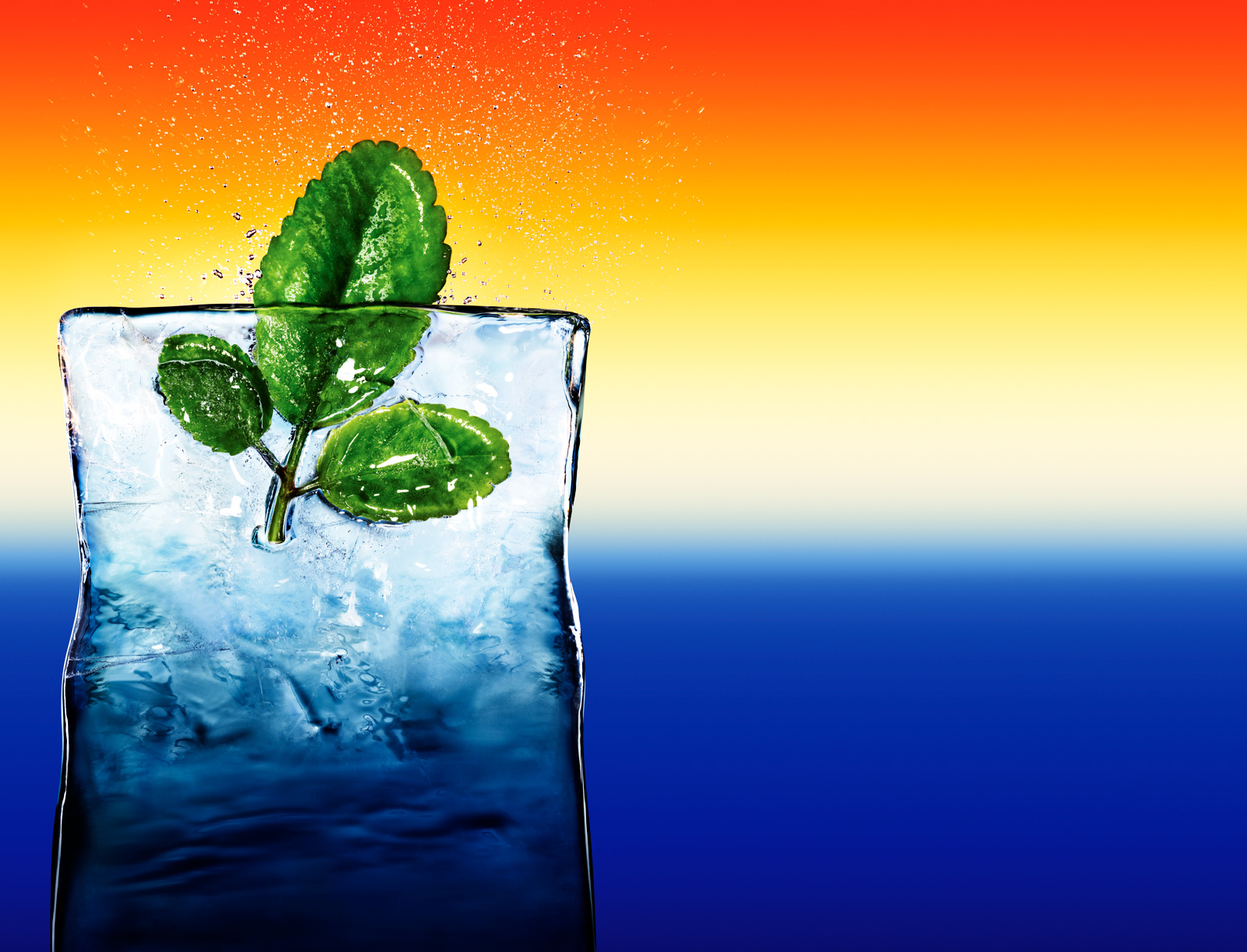 Organic

Leaf of Life


quenches super-thirsty skin
Organic Leaf of Life powers the skin's natural hydration.

The fleshy green leaves of this succulent plant remain full of water despite severe temperature fluctuations, intense sun, extreme rainfall, even drought—the perfect example of self-hydration, the key to achieving beautiful skin.

Embrace a routine that reactivates your skin's self-hydrating power with Hydra-Essentiel. SEE MORE SEE LESS
Sensorial "thirst-quenching" treatments


for all skin types

Your custom beauty routine

Step 1

Do you prefer a: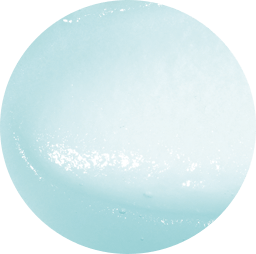 Gel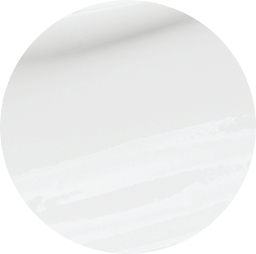 Light Cream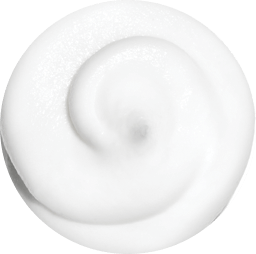 Rich Cream
Step 2
1. REFRESH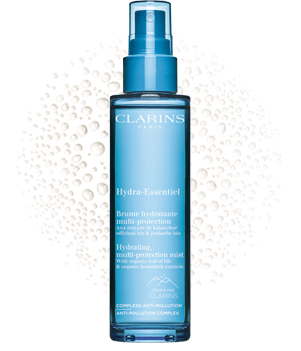 Hydra-Essentiel Mist - All Skin Types
$32.00
2. BOOST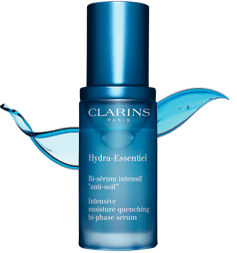 Hydra-Essentiel Bi-phase Serum - All Skin Types
$60.00
3. HYDRATE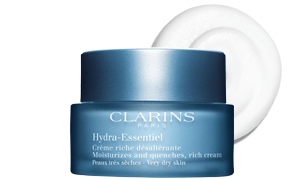 Hydra-Essentiel Rich Cream - Very Dry Skin
$49.00
3. HYDRATE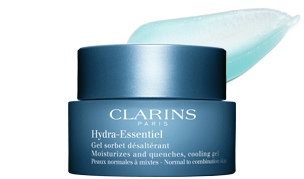 Hydra-Essentiel Cooling Gel - Normal to Combination Skin
$49.00
3. PROTECT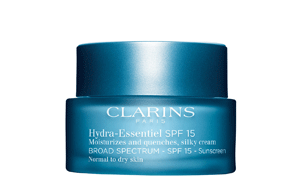 Fluide fondant désaltérant SPF 15 – Peaux normales à mixtes
N/A
3. HYDRATE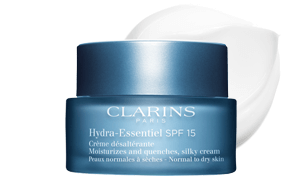 Hydra-Essentiel Silky Cream - Dry or Dehydrated Skin
3. PROTECT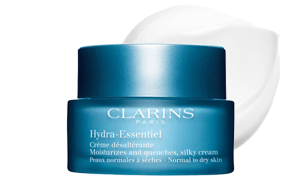 Hydra-Essentiel Silky Cream - Dry or Dehydrated Skin
$49.00